Boeing Unveils a Drone Capable of Landing on an Aircraft Carrier
December 29, 2017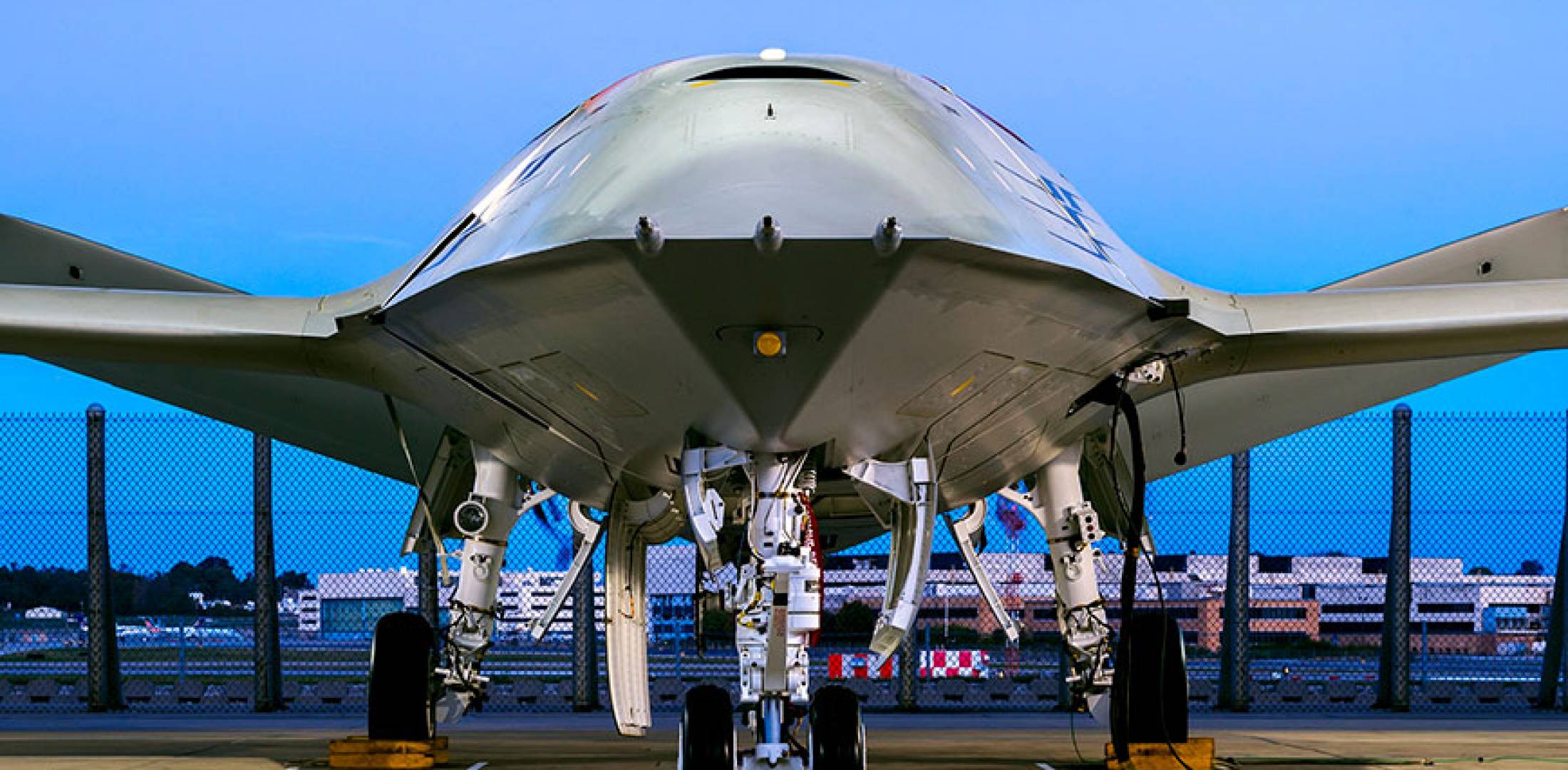 Source: Eric Shindelbower
The competition for an uncrewed aircraft capable of landing on an aircraft carrier for the Navy is heating up. Boeing recently gave a first look at its newest military aircraft — the MQ-25 — an unmanned stingray-shaped refueling drone.
The Washington Post reports that two of the Navy's top contractors, General Atomics and Lockheed Martin, are also competing for the contract to build as many as 76 vehicles that would be operational by the mid 2020s. Bids for the contract are due January 3, and the Navy has not yet released how much the contract is valued at. The unmanned drone will need to be able to seamlessly integrate with a carrier's catapult and launch and recovery systems.
While drones have been an integral part of the Pentagon's strategy for years, this competition seeks a solution to refuel jet fighters in midair — enabling the military to go deeper into enemy territory and allowing the carriers to stay safely off shore. They could also be used on surveillance missions.
"The Navy has a growing concern with threats to its aircrafts carriers," Loren Thompson, a defense consultant, who works with many of the large contractors, told the Washington Post. "Carriers cost billions of dollars and have thousand of personnel on board, so if it can attack targets without having to get too close, that's a big warfighter advantage."
The Pentagon has been working to develop drones capable of flying from sea for the past several years. In 2013, Northrop Grumman's X-47B became the first drone to take off and land from an aircraft carrier. The following year, the X-47B flew in concert with F/A-18 fighter jets, and in 2015 it went a step further and was refueled in midair by a tanker jet.