GPS, Facial Recognition and Blockchain Ensure Chickens Are Raised Hygienically and Ethically in China
December 18, 2017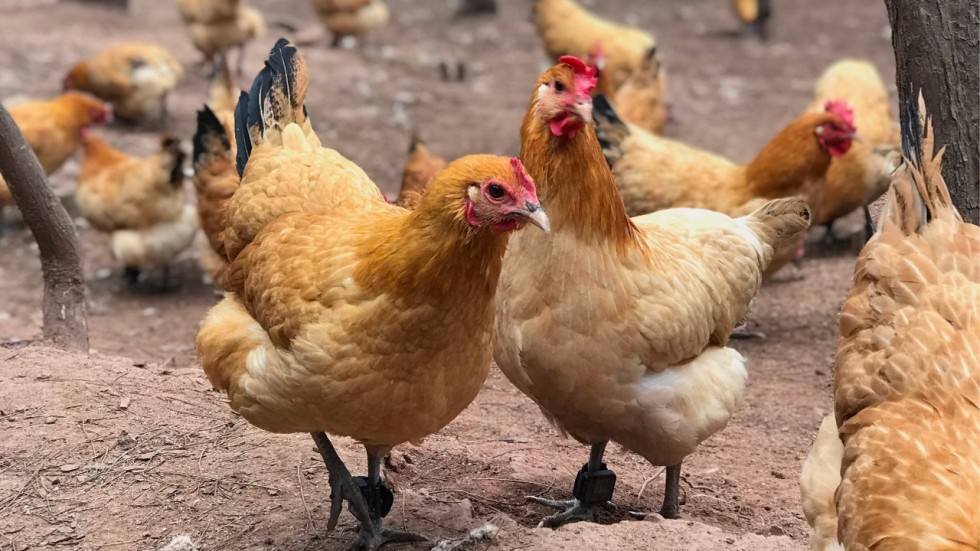 These chickens, wearing smart anklets, are part of the GoGo Chicken program from ZhongAn Tech. Source: SCMPA new program called GoGoChicken promises to deliver Chinese consumers a means to track chickens on the farm to ensure that their future dinner has been harvested in an ethical, clean and sustainable way.
Currently, ZhongAn Online, a major Chinese insurer, has outfitted 100,000 chickens with smart anklets that transmit information about the bird's location and exercise to a cloud network. Each chicken is assigned a profile and facial recognition technology prevents confusion between animals. Farmers also upload information such as diet and other biometrics to the chicken's profile. Blockchain technology ensures that the data is credible and unaltered.
Consumers shopping for chicken meat can verify that the meat was harvested hygienically by cross-referencing the information provided on the packaging with the information available online. Users get a glimpse into the life of the chicken before purchase. Alternatively, customers can even purchase a baby chick and monitor the bird as it grows, before arranging for its slaughter. ZhongAn aims to eventually enroll 23 million chickens in the GoGoChicken program and expand the program beyond Anhui province.
The goal is total transparency throughout the food chain. Additionally, quality of life is improved for the livestock. Farmers are better able to analyze health information about chicken flocks and individuals. Since all GoGoChickens are raised in a free-range environment, the chickens live three times longer or more than traditionally farmed chickens.
"We see a big market potential [for the chicken] in China, as food safety is a highly concerning topic, and the expanding middle class is willing to pay more for healthy and safe meat," said CEO Chen Wei of ZhongAn Tech, in an interview with South China Morning Post.
The motivation for this technology comes as China works to change its culture of food sanitation. There was wide backlash following a 2014 video that depicted a supplier selling rotten meat to fast food outlets McDonald's and KFC in China. There is also considerable concern about the food sanitation of street vendors and lower-market restaurants, as gutter oil has been a traditionally prevalent source of cheap cooking grease for these vendors. Gutter oil is any type of cooking oil that has been disposed of, but has been illegally recovered and reused, typically with little or no refinement.
ZhongAn Tech is looking at other opportunities for this concept, such as fish farms.