GE Power to Shed 12,000 Jobs as Demand Softens
David Wagman | December 07, 2017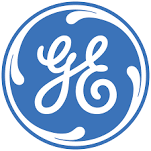 GE Power says that it plans to cut 12,000 jobs worldwide as demand in "traditional power markets," including gas and coal, has softened.
The cuts affect both professional and production employees.
The company says the job cuts, combined with actions taken previously in 2017, will position it to reach its announced target of $1 billion in structural cost reductions in 2018. And it says the announcement aligns with GE's effort to reduce overall structural costs by $3.5 billion in 2017 and 2018.
GE Power says that sales volumes are down "significantly in products and services driven by overcapacity, lower utilization, fewer outages, an increase in steam plant retirements, and overall growth in renewables."
In a statement, GE says that its products generate more than 30 percent of the world's electricity and have equipped 90 percent of transmission utilities worldwide. It says it has backlog of $99 billion.