Well-Centric, a specialist in well integrity and production technology solutions for the oil and gas industry, will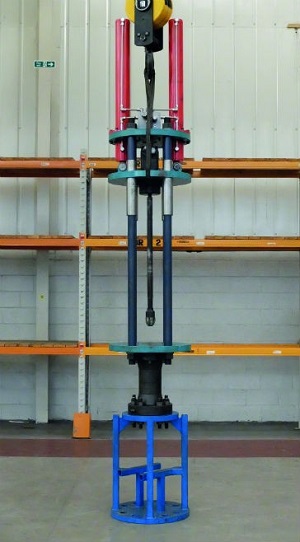 Source: Well-Centriclaunch a new compact milling tool at the Society of Petroleum Engineers Intervention and Coiled Tubing Well Intervention Conference and Exhibition, to be held November 15-16, 2017, in Aberdeen, Scotland.
The Well-Centric Gate Valve Milling Tool is designed to provide access to restricted wells by drilling through stuck gate valves or other blockages. Stuck valves can result in a well being out of action for months, if not years, with lost production potentially amounting to millions. The Gate Valve Milling Tool helps reinstate production safely, quickly and efficiently with minimal operator downtime.
Originally developed as a solution to mill through stuck gate valves, this innovative tool has several further applications. Mill bits can be changed out for magnets, brushes or scrapers, providing additional clean-out capability. Additional drill rods can also be added to reach deeper into the well, past the Xmas tree, to mill obstructions at the tubing hanger.
The Gate Valve Milling Tool can be used both onshore and offshore and boasts a modular design, small footprint and extended stroke to reach deeper into the wellbore. Lubricators are not required to install drill rods, enabling more efficient rig-up and a reduced overall footprint.
With an incredibly powerful hydraulic motor and safer operation, thanks to fewer exposed rotating parts, the Gate Valve Milling Tool means demanding jobs are completed quickly and efficiently, milling out a gate valve in under three hours.
Used in conjunction with relevant valves/pump-in subs to maintain well control, the new tool is the latest in a string of technology innovations and well integrity solutions that Well-Centric has brought to the market since its inception. Others include an Annulus Lubrication Filling (ALF) Valve for more efficient annulus top-up operations and a range of conductor and wellhead stabilizing repair clamps.