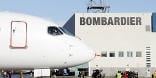 Bombardier Commercial Aircraft's latest 20-year Market Forecast for the 60- to 150-seat segment predicts continuing growth in intra-regional flying in Africa. The Canada-based aircraft maker says the African market likely will be dominated by large turboprops and small single-aisle jets.
Intra-regional traffic is forecast to grow 4.6 percent a year between now and 2037. In response, the 60- to 150-seat fleet is forecast to grow by 2.4 times to meet growing demand.
The majority of these aircraft will have dual-class cabins; currently, 90 percent of intra-regional seats are dual class, the company says.
The forecast says that large turboprops hold a "significant share" of capacity on short-haul routes, having increased from three aircraft in 1990 to more than 100 today.
Like other airlines around the world, African carriers will likely replace their retired fleets with aircraft with better fuel efficiency, a smaller environmental footprint, greater reliability and improved passenger comfort and amenities.
Declining yields will drive African airlines to switch their focus from cost per seat to profitability per passenger by investing in aircraft based on market demands.
Africa is expected to take delivery of 550 of these aircraft between 2017 and 2036 for a 4 percent share of the world market. Deliveries to Africa are expected to include 300 large regional aircraft (configured with 60-100 seats) and 250 small single-aisle aircraft (with 100-150 seats).