Increasingly, manufacturers are having trouble finding qualified welders. One problem is that skilled welders are reaching retirement age and leaving the workforce. The average age of a welder in the U.S. is 55 years old according to a 2014 Bloomberg report. By 2026, there will be a workforce shortage of 372,000 welders according to the American Welding Society.
Automation can help companies address the worker shortage. Robotic welding is already well established in industry, although there is ample space for its expansion. Robotic welding with gas shielded wire currently makes up 20 percent of all welding, while humans perform the remaining 80 percent. Of all industrial robots, 43 percent are welding robots, and 31 percent of these perform resistance (spot) welding, 11 percent arc welding, and less than 1 percent laser welding.
Robotic Efficiency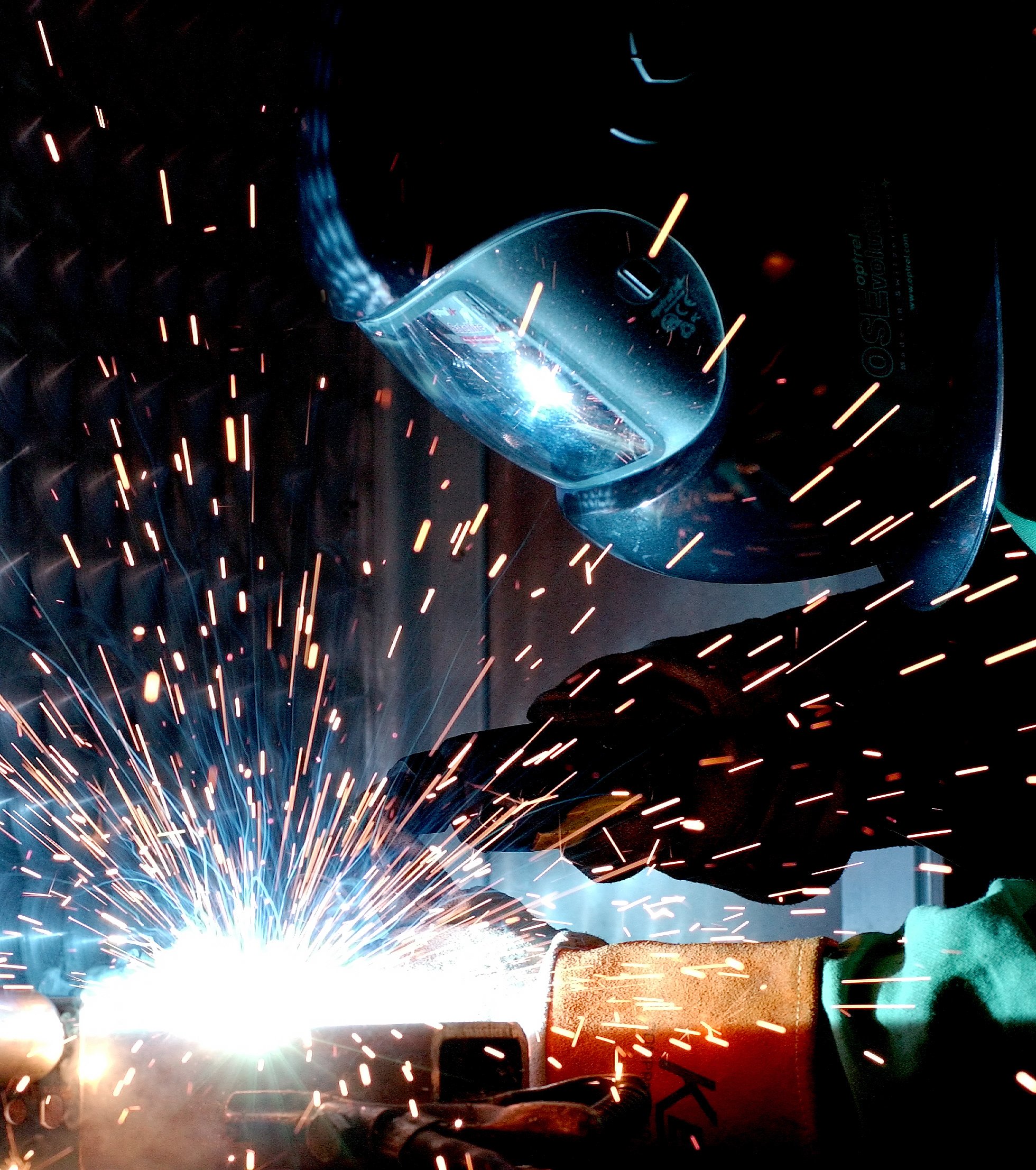 Humans are less efficient welders than robots because they cannot operate all day, every day.With labor representing 85 percent of the cost of welding, robotic technology can reduce costs. Although the speed of a robot welding along a seam is nearly identical to the rate at which a human welds (due to the natural parameters of the physical processes involved), robotic welders are 4.5 times more efficient than manual welders. This is because robots can operate all day, every day. Compared to human welders, robots can produce three times more parts per day.
Other benefits of automating the welding process include increased quality and consistency, improved throughput, and safer workplace conditions. Automation can help companies add value to process operations, grow revenue and differentiate themselves from competitors.
The best applications for robotic welding are those with a high volume of parts, that fit easily in pre-engineered robot cells, and that involve welding across consistent gaps. Robots can perform a wide range of welding operations, including gas metal arc welding (GMAW) / gas tungsten arc welding (GTAW), metal inert gas welding (MIG) / tungsten inert gas welding (TIG), resistance welding, laser welding and oxy-acetylene welding.
Traditionally, robotic welding systems have had difficulty with challenging welding situations such as inconsistent gaps. In these circumstances, the expertise of a skilled human welder was necessary to produce a quality weld. Now, however, robotic welding systems are addressing shortcomings with essential welding functions such as real-time seam tracking and real-time adaptive process control. Touch sensing, seam tracking and adaptive fill can help robotic welding systems overcome inconsistencies such as varying gap sizes.
Offline Robot Programming
One barrier to robotic welding, especially for low-volume production runs, is the time it takes to program the robot for the welding operation. Offline robot programming software is available to make programming robots as easy as possible. This software can help operators quickly generate accurate robot trajectories in simulated environments. Many offline robot programming tools present a single platform that works with a wide range of robot brands and applications. This provides flexibility and reduces costs associated with dealing with multiple programming interfaces, such as licensing and training expenditures.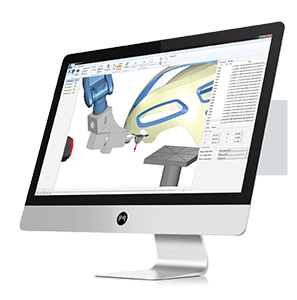 Robotmaster offline robot programming software. Source: Hypertherm, Inc.
Offline robot programming tools have a variety of features designed to cut the time spent programming robots to carry out tasks. Multi-robot support allows for the simultaneous simulation and programming of multiple robots of various brands. Automatic error detection can identify, visualize and map collisions and correct any problems by adjusting robot paths. Furthermore, workspace analysis can be performed to understand robot reach and work-piece positions and create optimized transition paths that minimize cycle times. In addition, support for automated external axes allows the software to create ideal, optimized, coordinated motion between the robot and external axes such as rails and rotaries. Finally, offline robot programming software can often export code for use directly by many different kinds of robotic control systems.
Offline robot programming tools are not limited to programming for welding operations alone. In addition to welding, the software can be used to program robots for machining, trimming, laser cutting, plasma cutting, water-jetting, painting, spraying, coating, dispensing, polishing, sanding, deburring, packaging, palletizing and pick and place operations.
There are a number of offline robotic programming software applications. A handful that were on display at the NY Automation and Robotics Conference 2017 included Octopuz, Robotmaster and Robot Studio.
The shortage of skilled welders in the U.S. is a reality facing manufacturers for the foreseeable future. Fortunately, automation can help fill the gap. Robotic welding capabilities are advancing to allow robots to handle not only simple, high-volume spot-welding jobs, but also advanced operations that previously could only be completed by the skilled hands of human welders. Moreover, robot programming tools are becoming increasingly sophisticated, allowing efficient generation of control code for any application. The future of robotic welding looks bright.