LEGO Set to Release "Women of NASA" Kit
Marie Donlon | October 18, 2017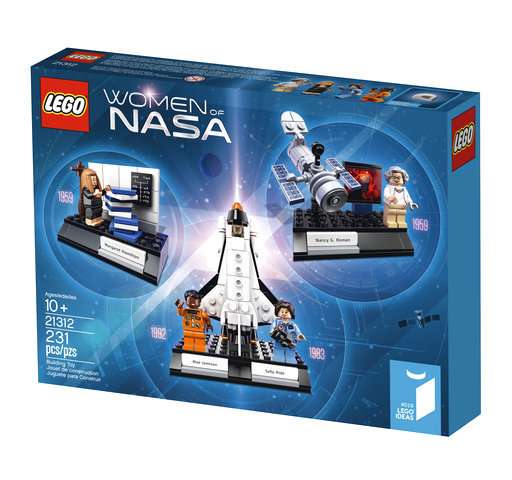 The set features Sally Ride, the first female astronaut, and Mae Jemison, the first black woman to travel in space. Source: LEGO As holiday gift-giving season draws near, LEGO has announced the release of its "Women of NASA" kit.
Featuring women with significant ties to the space agency, the mini-figures are made in the likenesses of astronauts Sally Ride and Mae Jemison, computer scientist Margaret Hamilton and astronomer Nancy Grace Roman.
Along with the figurines in the 231-piece kit are backdrops meant to represent the areas of work for each of the women represented. Among them are the Hubble Space telescope and the Space Shuttle Challenger.
Originally submitted as an idea via the LEGO Ideas community, the kit has a price tag of $24.99 and will be available Nov. 1.