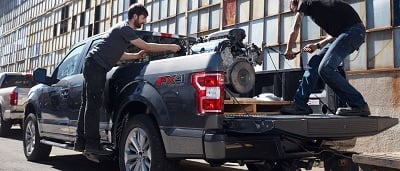 Source: Ford Motor Company
Despite a series of setbacks, the light vehicle diesel market is poised for growth. In July of 2017, Porsche recalled 22,000 vehicles and received a suspension of its diesel vehicle's certification. It was followed by the diesel summit in Berlin that resulted in a large-scale software upgrade for five million newer diesel cars in Germany. These actions, however, overshadowed a certificate of conformity for other light vehicle diesel engine manufacturers as the benefits of light vehicle diesel propel manufacturers to bring higher performance engines to the market.
Emission Cheating Scandal
The uncertainty in the light vehicle diesel market is the result of numerous emissions testing cheating scandals. In 2015, the Environmental Protection Agency (EPA) found Volkswagen cars sold in the U.S. had defeat devices that disabled emission controls under real-world driving conditions.
The defeat device was a software program that adjusted system components such as catalytic converters, nitrogen oxide traps and valves that recycled some of the exhaust gases. In real-life driving conditions, as fuel consumption increased, these emission control devices were over-run to increase torque, acceleration and fuel efficiency.
Since 2015, there has been a series of emissions cheating scandals by affiliates, including Audi and Porsche, the latter may even opt to discontinue production of light vehicle diesel as its emissions certificate was suspended. In the U.S., the likes of General Motors and Fiat Chrysler have also been accused of emissions cheating.
The resulting stigma surrounding light vehicle diesel emissions may have decreased its market share but as some manufacturers are contemplating pulling out of the market, others are meeting emissions standards and developing a highly competitive market.
Why Light Vehicle Diesel?
Light vehicle diesel offers numerous advantages over petrol. As exemplified by medium and heavy motor vehicle diesel engines, they offer greater torque and are more durable and fuel-efficient than comparable gasoline engines. They have a greater life expectancy, lower maintenance requirements and higher residual value.
In numerous countries, predominantly in Europe, diesel fuel is less expensive than gasoline. This further boosts economics when coupled with its greater fuel efficiency. It is also noted that while its main competition resides in the growing electric and hybrid vehicles market, there is inadequate infrastructure in place for a complete take-over by electric vehicles and gasoline-electric hybrid vehicles fail to operate as fuel efficiently as light vehicle diesel.
Rising Competition
The EPA may have been at the forefront of the crackdown on emissions scandals, but they have come to an agreement with Fiat Chrysler Automobiles (FCA) approving their 3.0L EcoDiesel V-6. They have collaborated to meet emissions standards without any degradation in fuel economy or performance.
Its low emissions are due to emerging technologies, including a diesel oxidation catalyst, a diesel particulate filter and a selective catalytic reduction system that uses diesel exhaust fluid to limit nitrous oxide emissions.
Certification of FCA's 3.0L EcoDiesel V-6 marks a major milestone for the light vehicle diesel market. It is featured in the 2017 RAM 1500 pickup truck as well as the Jeep Grand Cherokee sports utility vehicle. It was also a Wards 10 Best Engines winner in 2014, 2015 and 2016 due to its unparalleled fuel efficiency and performance.
The success of the 3.0L EcoDiesel has not gone unnoticed by its competitors either. The 2018 Ford F-150 will compete in the diesel market by incorporating a version of Land Rover Discovery's 3.0 L V-6 turbodiesel engines. Ford already builds the engine and supplies it to Jaguar Land Rover for their diesel-powered Range Rover and Land Rover models. The engine belongs to Ford's Lion engine family, has already been emissions certified and when mated to the F-150's 10-speed automatic transmission is speculated to offer competitive towing and even better fuel economy than the Ram 1500 EcoDiesel V-6.
The diesel market has been hit hard with criticism, but there are winners. Manufacturers who have addressed emission standards without the use of defeat devices are poised to capture consumers who are lured to the inherent performance advantages of light vehicle diesel.
Resources:
Insider: 2018 Ford F-150 Diesel Engine Belongs to Lion Family
The Future of the Automotive Diesel Engine Industry is Brighter than it Appears