New Study Reveals Invasive Plant Removal Can Improve Biodiversity in Streams
Marie Donlon | October 12, 2017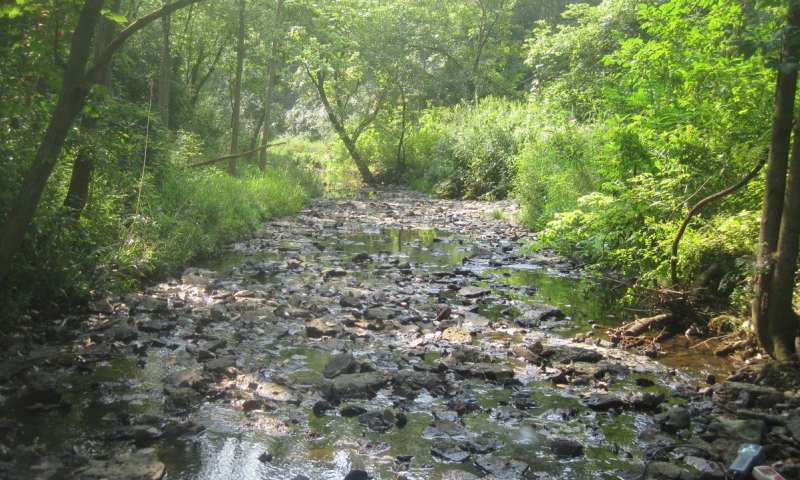 Restored riparian forest along a headwater stream post removal of the invasive shrub Lonicera maackii (Amur honeysuckle). Riparian removal of the invasive shrub was linked to increased macroinvertebrate abundance and a functional shift in the macroinvertebrate community compared to a streamreach invaded. Source: Rachel E. McNeish
Removing invasive species will not only impact native plant species but will also impact aquatic organism biodiversity in nearby streams, according to recent research.
Publishing their findings in the journal Invasive Plant Science and Management, researchers observed how the removal of Amur honeysuckle shrubs (an invasive shrub) from a stream near the Ohio forest affected the snails, worms, insects and other aquatic macroinvertebrates residing there.
After three years of monthly testing, researchers determined that the invasive plant removal improved access to sunlight and the quality of organic matter, which helped to improve the density and diversity of the macroinvertebrates.
"It is clear that removing invasive plants can have a bottom-up impact on adjacent aquatic ecosystems, even when only a small section of the stream is restored," says Rachel McNeish, lead author and a post-doctoral fellow at Loyola University Chicago. "Land managers now have an important new impetus for invasive species management."