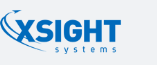 Xsight Systems, a developer and provider of advanced runway sensors, introduces a device to provide continuous recording and monitoring of runways and adjacent areas.
In the event of a runway incident or accident, the system provides runway footage for post-event investigation and analysis. This detailed footage offers visual evidence of possible malfunctions, pilot error, equipment failure and runway conditions that might have led or contributed to the event.
The Munich-based company says the system requires no dedicated infrastructure and installation can be done by any certified electrician. It incorporates day and night optical sensors that are placed as close as possible to the runway to capture footage. In addition to runway recording and monitoring, the system can monitor locations adjacent to the runway such as fences, waterlines and other areas of concern.