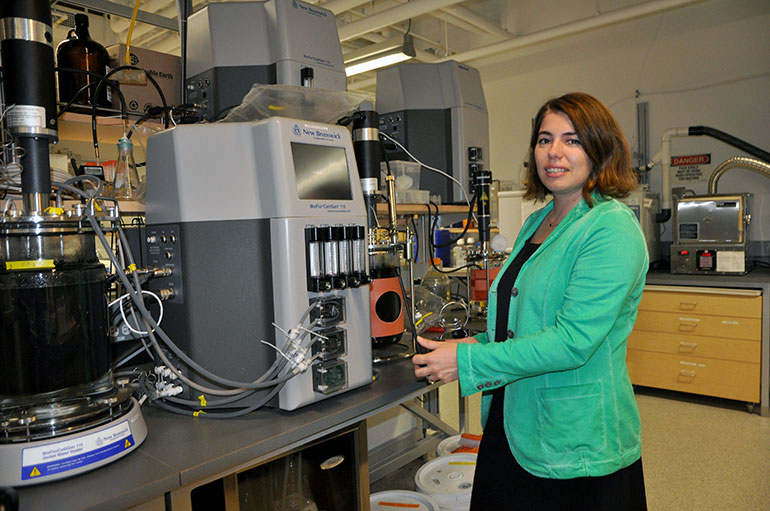 Cigdem Eskicioglu is a professor of engineering at UBC's Okanagan Campus. Source: UBCResearchers from the University of British Columbia's Okanagan School of Engineering have developed a safer and less malodorous process for treating waste at wastewater treatment facilities.
Using common and inexpensive chemicals, researchers discovered a possible solution to the toxic and smelly anaerobic digestion (recovering energy and nutrients from wastewater sludge via microorganisms fermenting organic waste) process often used in wastewater treatment facilities.
"There are strong arguments for wastewater treatment facilities to use anaerobic digestion, but the equipment required to control odor and to make the biogas safe have been an expensive barrier," said Cigdem Eskicioglu, an associate professor with UBC Okanagan's School of Engineering and co-author of the study. "We've discovered a formula that seems to solve that problem."
Testing combinations of commercial chemicals — called metal salts — led researchers to determine that a significant reduction in the offensive odors was achieved at the fermentation stage.
"Not only were we able to reduce the production of sulfuric gases by 93 percent, to the point that they became nearly imperceptible, but we unexpectedly discovered that pathogenic fecal coliforms in the digested sludge were reduced by 83 percent," says PhD student Timothy Abbott. "Digestion performance and biogas production remained completely intact and the leftover material was much safer for eventual use in applications such as agricultural fertilizers."
Additionally, the cost of the typically expensive process was also reduced, according to researchers.
"We estimate that a medium-sized treatment facility, like the one in Kelowna, would need to spend only $10,000 annually on chemicals," Abbott explains. "With such a low-cost and effective means of controlling sulfuric gases and pathogens, wastewater managers could realize all the benefits of anaerobic digestion without the considerable costs of installing and maintaining traditional biogas sulfur scrubbing equipment...This could be a real game changer."
The research appears in Science of the Total Environment.