Debut of Robotic Masseuse in Singapore
Marie Donlon | October 10, 2017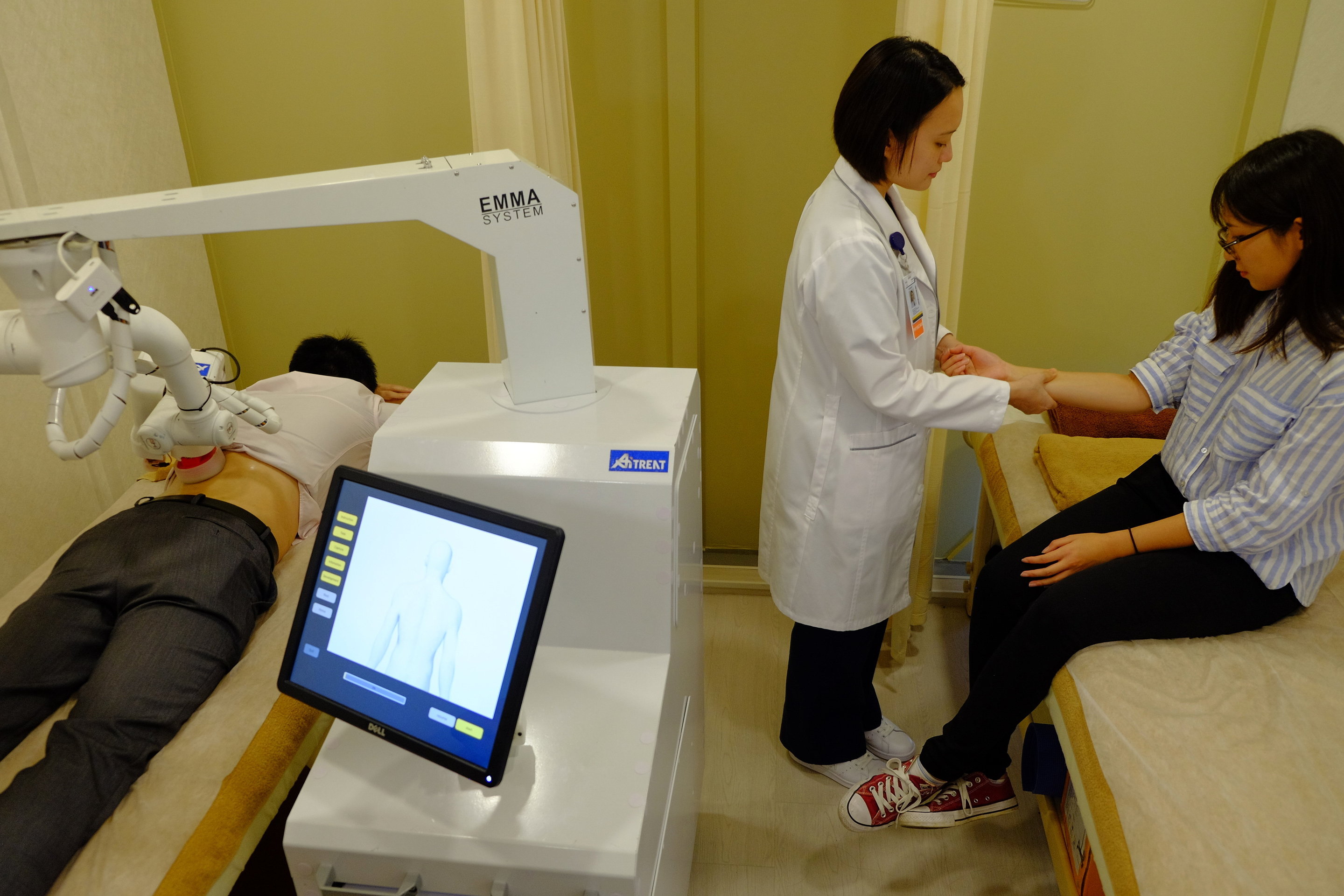 Emma massaging a patient autonomously on the left while physician Calista Lim treats another patient on the right. Emma improves the productivity of the clinic as it can do the job of two massage therapists. Source: Nanyang Technological University.This week, a robotic masseuse began work at the NovaHealth Traditional Chinese Medicine (TCM) clinic in Singapore, alongside a physician and massage therapist.
Called Emma (Expert Manipulative Massage Automation), the robot specializes in knee and back massages while offering a low-cost alternative to standard massages.
"By using Emma to do the labor intensive massages, we can now offer a longer therapy session for patients while reducing the cost of treatment. The human therapist is then free to focus on other areas such as the neck and limb joints which Emma can't massage at the moment," said Albert Zhang, who graduated from Nanyang Technological University, Singapore's double degree program in Biomedical Sciences and Chinese Medicine.
Capable of doing the work of two masseuses, Emma is equipped with sensors, a touchscreen and an articulated robotic limb, along with two soft silicon massage tips that deliver relief to stiff muscles and tendons. Using artificial intelligence, Emma is able to determine how much pressure to apply using personal patient data.
When asked to rate Emma's performance, clients noted that they had difficulty distinguishing between the robot and the massages administered by humans.
Researchers will continue to study Emma, observing the robot as it delivers services to clients at the clinic.