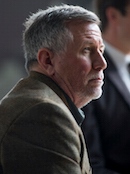 Vince Pancoke
Retired FBI agent Vince Pankoke is launching an investigation into who informed the Nazis that Anne Frank and her family were hiding in an Amsterdam row house in August 1944.
Using software that can organize and analyze large amounts of data, Pankoke says that he believes he can solve what he calls, "the ultimate cold case."
The research will use modern law enforcement investigative techniques. The research team is multidisciplinary, using methods of cold case detectives, historians, psychologists, profilers, data analysts, forensic scientists and criminologists.
The team uses software to organize and analyze the vast amount of data, which enables them to see connections that are not visible to the naked eye.
The Dutch National Archives, the Institute for War, Holocaust and Genocide Studies, the city of Amsterdam and the Anne Frank Foundation are making their archives available. Amsterdam-based Xomnia, which specializes in processing and analyzing large amounts of data, is providing artificial intelligence support.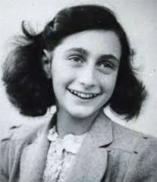 Anne FrankAnne Frank and her family hid from the Nazis in an annex on Prinsengracht in Amsterdam for two years during World War II. In August 1944, the Nazis raided their hiding place and took the eight residents to Germany. Only Otto Frank, Anne's father, survived the concentration camps. After the war, Otto found Anne's diary, which she wrote during her stay in the annex.
Over the years, a total of around 30 suspects have emerged. An investigation by the Anne Frank House in 2016 suggested that the family may have been found by accident, although the results of that study were inconclusive.