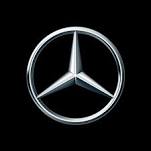 Mercedes-Benz says it will set up electric vehicle production in the United States.
The company plans to produce EQ-branded SUV models at MBUSI (Mercedes-Benz U.S. International), its Tuscaloosa, Alabama, facility. A battery plant will also be built near the existing passenger-car plant.
In total, Mercedes-Benz plans to invest $1 billion in the expansion of its industrial footprint in the region, most of which is slated for the electric initiative.
In addition to the electric initiative, logistics activities in the U.S. will be expanded with a new Global Logistics Center and a new after-sales North American hub, exporting car-kits to global assembly plants and spare parts from the U.S. and North America to worldwide markets.
Tuscaloosa is home to Mercedes-Benz's SUV production for the world market, having started production of the former M-Class (today the GLE) in 1997. Mercedes-Benz exports more than 70 percent of its SUVs to markets around the globe. The plant is currently being expanded, including a new Body Shop, enhancements to the SUV Assembly Shop as well as upgraded logistics and IT systems.
Mercedes-Benz will start producing SUV models of the EQ brand in Tuscaloosa in the early 2020s. By 2022, the company plans to electrify the entire portfolio of Mercedes, offering customers at least one electrified alternative in all segments.
The battery factory near the plant in Tuscaloosa will be part of the global battery production network of Mercedes-Benz Cars for local demand and export. In total, Daimler will invest $1.18 billion in the battery production network, which will also include production facilities in Germany and China. Construction work for the one million square-foot facility in Tuscaloosa is expected to begin in 2018, with operations planned to start at the beginning of the next decade.
Mercedes-Benz is also building a new Global Logistics Center and a new after-sales North American hub five miles from the plant in Tuscaloosa.
The Global Logistics Center will supply overseas assembly plants with car-kits, where Mercedes-Benz produces vehicles for local markets. Operations including new IT systems to support lean logistics processes in the warehouse are scheduled to begin in 2019.
Additionally, Mercedes-Benz is consolidating three existing after-sales warehouses at a new location. The new after-sales North American hub will be located with the new Global Logistics Center providing markets abroad with spare parts. The new hub is scheduled to start its operations at the end of 2020.