Duke Energy Plans to Add Energy Storage Capacity
David Wagman | September 21, 2017
Duke Energy says it plans to spend $30 million to install battery energy storage systems in two locations in North Carolina.
In the city of Asheville, a nine megawatt (MW) lithium-ion battery system will be placed at a Duke Energy substation. The battery will primarily provide energy support to the electric system, including frequency regulation and other grid support services.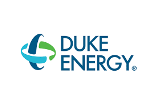 In Madison County in the town of Hot Springs, the company is planning a 4 MW lithium-ion battery system that will help improve electric reliability for the town, along with providing services to the overall electric system. The company is also considering a solar facility in the town to work in conjunction with the battery system.
"These initial utility-scale energy storage projects represent an integral first step in upgrading and modernizing our grid infrastructure," said a Duke Energy spokesperson.
Further details on the projects will be filed with the North Carolina Utilities Commission in early 2018. Both projects are expected to be online in 2019.
Duke Energy has a smaller battery installation in the region. In Haywood County, the company has a 95-kilowatt-hour zinc-air battery and 10-kilowatt solar installation serving a communications tower on Mount Sterling in the Smoky Mountains National Park. The project went online earlier in 2017.
A previously announced part of the Western Carolinas Modernization Plan involves Duke Energy closing a half-century-old, coal-fired power plant in Asheville in 2019 and replacing it with a two-unit natural gas-fired power plant.