NASA's JPL Orders Aquabotix's Unmanned Underwater Drone
Peter Brown | September 19, 2017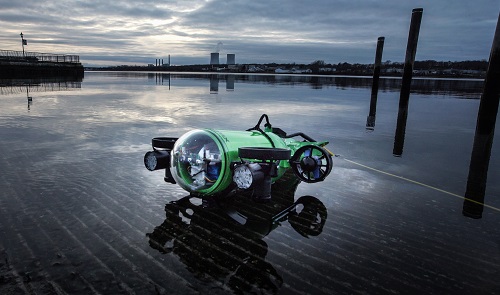 The Endura unmanned underwater vehicle. Source: UUV AquabotixUUV Aquabotix Ltd. has received an order from NASA's Jet Propulsion Laboratory (JPL) for its unmanned underwater vehicle (UUV), Endura, a 300-meter depth-rated commercial-grade remotely operated vehicle (ROV).
Aquabotix says the Endura will be equipped with a range of specialist sensors and that NASA will use the vehicle in its Ocean Worlds exploration program to create multidimensional maps of oceanic environments. The NASA Ocean Worlds program is exploring the oceans of Earth in order to assist NASA with its search for the best-known candidates for life in the solar system.
Aquabotix says the order shows that the use of UUVs is growing and they now will be in use by an organization using it for complicated underwater missions. The company is currently in the process of working with other customers for future purchases, although the company declined to comment on these orders.
"We are proud of being able to provide NASA's JPL with a vehicle that is fully configurable to their needs," says Durval Tavares, CEO of Aquabotix. "Our team is working to integrate specialist sensors fit for purpose, which is made possible due to Aquabotix's digital architecture."