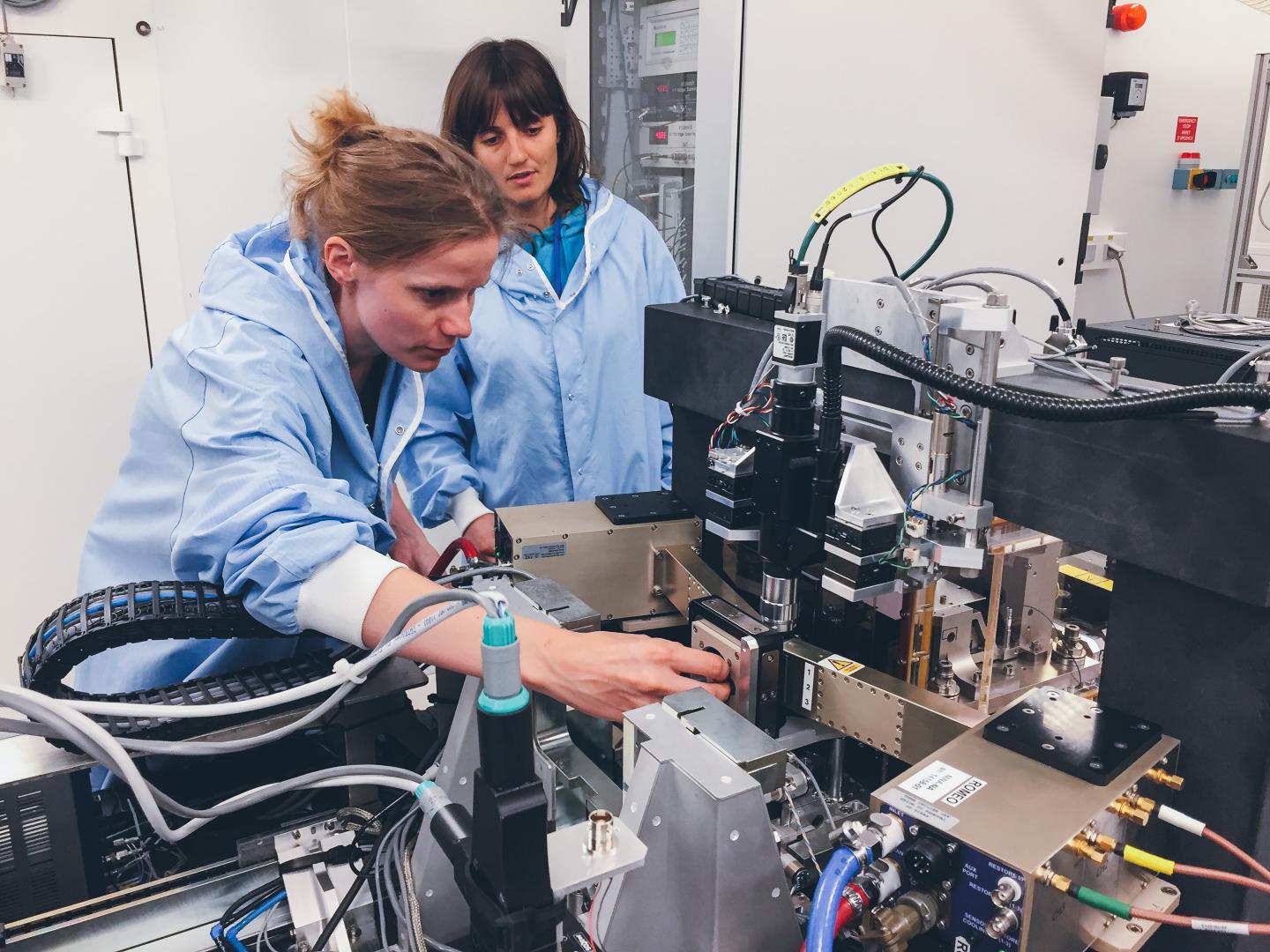 Pictured is Ines Schreiver, first author (German Federal Institute for Risk Assessment (BfR), Berlin, Germany), with Julie Villanova, ESRF scientists and co-author on the ESRF ID16B beamline. Source: ESRF/Ines Schreiver Scientists from Germany and the ESRF (the European Synchrotron Radiation Facility, Grenoble [France]) have discovered that the ink from tattoos, in nanoparticle form, travels throughout the body and settles in a person's lymph nodes, according to research published in Scientific Reports.
"When someone wants to get a tattoo, they are often very careful in choosing a parlor where they use sterile needles that haven't been used previously. No one checks the chemical composition of the colors, but our study shows that maybe they should," explains Hiram Castillo, one of the authors of the study and scientist at the ESRF.
Using two beamlines from ESRF, scientists were able to discover first-of-its-kind evidence of the nanoparticle ingredients making up the ink (organic pigments, titanium dioxide, carbon black and, possibly, preservatives and contaminants such as chromium, manganese, cobalt and nickel) moving through the body.
According to researchers, despite finding a variety of particles in the skin, the smaller nanoparticles were the only ones settling in the lymph nodes—potentially causing periodic lymph node enlargement.
"We already knew that pigments from tattoos would travel to the lymph nodes because of visual evidence: the lymph nodes become tinted with the color of the tattoo. It is the response of the body to clean the site of entrance of the tattoo. What we didn't know is that they do it in a nano form, which implies that they may not have the same behavior as the particles at a micro level. And that is the problem: we don't know how nanoparticles react," explains Bernhard Hesse, one of the two first authors of the study and ESRF visiting scientist.
Researchers plan to further investigate the links between affected tattoos and the ink used to create those tattoos.