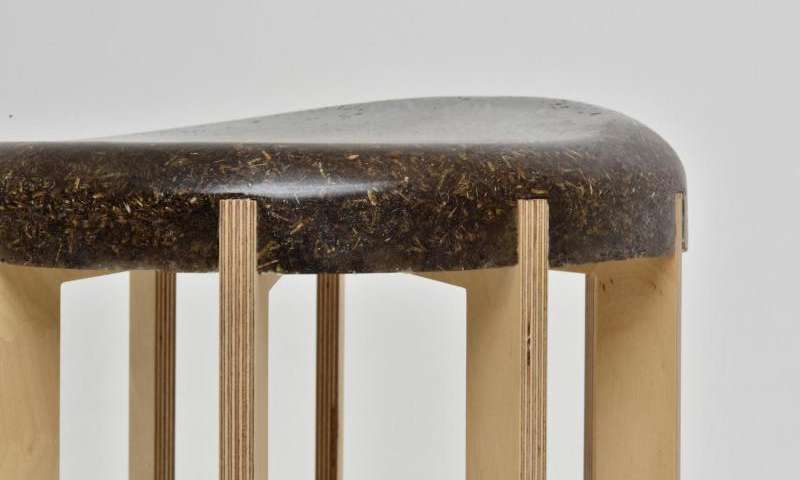 Source: Birmingham City UniversityTasked with finding another use for waste materials, a Birmingham City University student is using cow manure to create designer household furniture.
Determining that the material could be shaped and styled for this purpose, product design student Sanelisiwe Mafa used the material to create fully recyclable stools and designer flower pots.
"I wanted to design furniture that would display cow manure as a beautiful material for design," said Mafa.
"I knew that most designs with organic materials don't end up looking great, even though they send a good message and I didn't want my designs to follow the same pattern. I wanted to design something people would want to buy and have in their homes."
"Before I could even make the products I had to source out a supplier for my manure which was the smelly part, because I needed sterilized cow manure and had to dry it out in my room before mixing it with the binder," Mafa added.

Mafa believes that this is just the beginning for the possible uses for this material, saying, "I feel like there's more to come from this project."