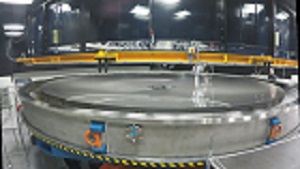 Source: ESO
How does one go about cleaning a very large telescope?
The huge mirrors of the Very Large Telescope operated by the European Southern Observatory in Chile's Atacama Desert gradually accumulate dust and other pollutants during observing sessions. These accumulations reduce the reflectivity required to capture faint light.
Maintenance entails removing the 23-ton mirrors for transport to a recoating facility, where they are cleaned and recoated with an 80 nm-thick and highly reflective layer of aluminum.
The astronomical eight-day housekeeping process is condensed in the video above.