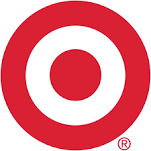 Target will support 100 megawatts of wind generation in Kansas through a partnership with Infinity Renewables. The deal supports Infinity's 474 MW Solomon Forks Wind Project and is intended to offset 100 percent of the energy used at 150 Target stores throughout the region.
The Solomon Forks Wind Project covers 50,000 acres near Colby in northwestern Kansas. Construction is slated to start in early 2018 with commercial operation targeted for the fourth quarter of 2018.
The wind farm will provide 250-300 construction jobs and 15-20 permanent jobs.
The Solomon Forks Wind Project will be the fourth project that Infinity has developed and advanced to completion in Kansas. It represents the second wind energy investment by Target.