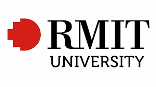 Trillions of cigarette butts are produced every year worldwide, with most discarded into the environment. They take a long time to break down and their chemical load may be released into creeks, rivers and the ocean.
A team at RMIT University in Australia led by Dr. Abbas Mohajerani has demonstrated that asphalt mixed with cigarette butts can handle heavy traffic and also reduce thermal conductivity. The product could be useful in reducing the urban heat island effect common in cities.
Mohajerani, a senior lecturer in RMIT's School of Engineering, says he wanted to find solutions to mounting cigarette butt waste.
In his research, cigarette butts were encapsulated with bitumen and paraffin wax to lock in the chemicals and prevent any leaching from the asphalt concrete. The encapsulated cigarette butts were mixed with hot asphalt mix for making samples.
Cigarette filters are designed to trap toxic chemicals and among the only ways to control these chemicals are either by effective encapsulation to produce new lightweight aggregates or by incorporating them in fired clay bricks.
The project is the result of five years of research, and has been published in the journal of Construction and Building Materials.