USA Fastener Brings Industry-Leading Certifications to the Oil and Gas Industries
August 08, 2017
Sponsored Content
Sponsored content
USA Fastener Group, Inc. (USAFG), serves the industrial and fastener industries with over 400 years of combined sales experience, stable financial backing and a commitment toward continued growth. Established in 2002 and based in Houston, Texas, the USAFG team is comprised of individuals with experience serving customers in a variety of industries, including the oil and natural gas industries.
One of the primary ways USAFG sets itself apart from its competition is through its industry certifications. The certifications that USAFG currently has or is in pursuit of include ISO, PED and triple API certifications. Below is a closer look at each.
I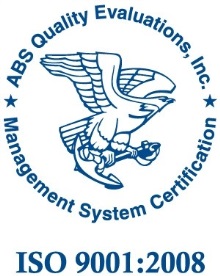 SO certification: The International Organization for Standardization (ISO) is a well-known global network of over 160 national standards groups. Its ISO 9001 standard is a quality management system focused on ensuring that a business delivers consistent quality to its customers. Certification requires well-defined and regularly-reviewed processes and procedures based around business principles such as customer focus, mutually beneficial supplier relationships and continual improvement. The standard creates a more efficient and effective operation, with increased productivity, reduced waste and a higher level of customer satisfaction. USAFG attained ISO 9001:2008 certification in 2013 (Certification Number 48152), and has leveraged its ISO status toward the attainment of two additional certifications that are not commonly found in the American oil and gas industries.
PED certification: The Pressure Equipment Directive (PED) certification originated as a way to streamline the manufacture and sale of pressure equipment throughout the member states of the European Economic Area (EEA). The certification has begun to migrate to the U.S. as a result of American companies doing subsea work on European facilities. USAFG is one of a tiny handful of companies nationwide with this certification that dictates tighter mechanical requirements and stipulates that all raw materials used or sourced come from a PED-certified mill. Due to this stipulation and the fact that there are so few PED-certified mills in the United States, USAFG makes many of the parts in-house. ISO 9001 certification is a prerequisite of certification under the PED; USAFG has held PED certification for the past three years.
API certification: The American Petroleum Institute (API) is the national trade organization representing all facets of the oil and gas industries, maintaining numerous standards and recommended practices focused on sound engineering, operational safety and environmental protection. USAFG is pursuing certification under three API standards: Spec Q1, which incorporates a risk management-based approach to the quality management systems of oil and gas manufacturing organizations; Spec 20E, which addresses alloy and carbon steel bolting requirements; and Spec 20F, which establishes requirements for corrosion-resistant bolting. ISO 9001:2015 certification, a newer standard that gives increased importance to risk, is a prerequisite of receiving these API certifications. The more stringent regulatory environment established in the wake of the Deepwater Horizon oil spill in 2010 has increased the adoption of API standards, but USAFG's pursuit of these certifications remains a rarity in the industry. USAFG expects to be API-certified by the end of 2017.
These certifications demonstrate that USAFG is steadfast in both its commitment to its customers and dedication toward constant improvement. Continually evaluating operations to meet market demands, the company is well-poised to maintain its status as an industry leader for many years to come.
Learn more about USAFG by visiting their website: www.usafgrp.com.