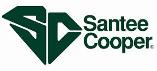 News reports say that South Carolina Governor Henry McMaster is looking into how to finish one of two nuclear reactors whose construction was halted in late July, costing 5,000 workers their jobs.
One option could be selling Santee Cooper, the state-owned utility that partnered with SCANA to build the two reactors at the Virgil C. Summer Nuclear Generating Station. A second option could be to sell the public utility's 45 percent ownership in the project.
(Read "SCANA and Santee Scrap 'Uneconomic' Nukes.")
The decision to suspend construction was based in large part on an analysis of schedule and cost data, from both project contractor Westinghouse Electric Co. and subcontractor Fluor Corp., first revealed after Westinghouse filed for bankruptcy protection in March.
Other options reportedly include forcing Santee Cooper to reverse its July 31 decision to pull out of the project, enticing another utility to buy out Santee Cooper's stake in the partially built reactors, seeking help from the Trump Administration or offering a state loan.
SCANA chief executive Kevin Marsh has said his company, which owns 55 percent of the unfinished reactors, sought help from the federal government.
"We did hear from the Department of Energy,'' Marsh told state utility regulators in early August. "They called and offered us a DOE loan, which we had evaluated earlier. But that doesn't help the situation we're in.''
Santee Cooper was formed in 1934 to electrify rural South Carolina. The utility provides power to about 2 million of the state's 4.9 million residents, mostly through the state's rural electric cooperatives.