4WEB Medical has announced that the first surgeries using their Lateral Spine Truss System were recently performed in several U.S. hospitals. The lateral interbody fusion device was designed to solve surgical problems associated with legacy annular implant designs and is a significant advancement in lateral access surgery. 4WEB's Lateral Spine Truss System is 3D printed, making it light and easy to produce.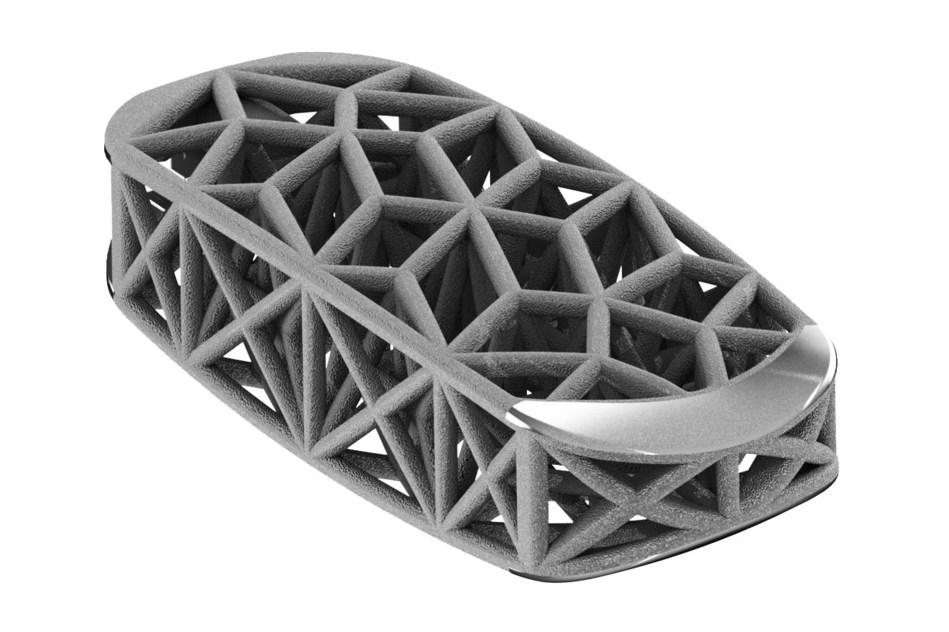 The 3D printed Lateral Spine Truss System. (Source: 4WEB)
The Lateral Spine Truss System has a unique bi-convex dome that distributes load across a larger surface area with three times more textured surface topography when compared to other competitive spine implants. The difference between this product and other spine implants is its proprietary truss design and the performance it lends to successful spine fusions.
"A recent study comparing 4WEB's lateral truss implant to a ring implant design demonstrated that the truss design had superior resistance to subsidence," said John Peloza, MD, Center for Spine Care, Dallas, Texas. "In fact, the 40mm length truss implant displayed 61% greater resistance to subsidence than the 60mm length ring implant. These results are indicative of the optimized load distribution inherent to 4WEB's truss implant technology that maximizes endplate contact while providing an open architecture for bone formation and fusion."
To learn more about these 3D printed spine implants, visit the 4WEB Medical site here.