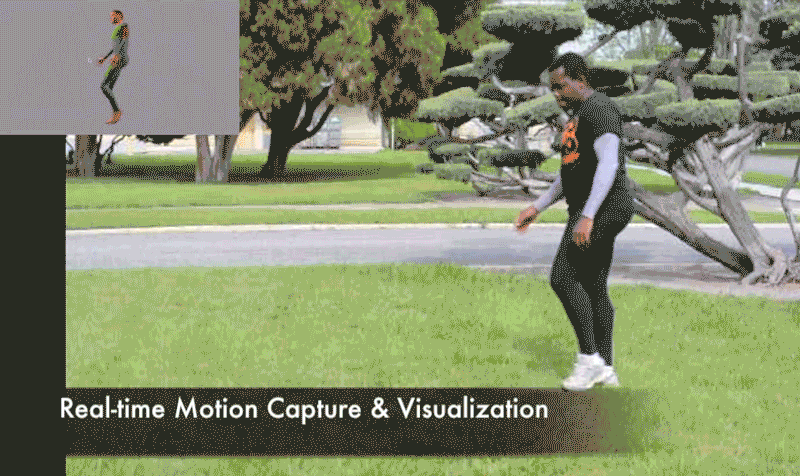 MARS employs real-time motion capture and visualization, using vibration sensors to measure the micro-movements in each of the wearer's muscles. Image credit: CMU, Department of Civil and Environmental Engineering Always in search of an advantage over their competitors, athletes may experience that advantage in the form of data thanks to research from Carnegie Mellon University (CMU).
Carnegie Mellon Professor Pei Zhang realized that the vibration sensors he designed and originally intended for detecting an individual's movements through a building were sensitive enough to measure both small movements outside of the body and movements inside the body. Born from that discovery, Zhang reduced the size of the sensors and sewed them into the fabric of a body suit creating the Muscle Activity Recognition System (MARS).
The result: A suit that can measure even the smallest muscle movements made by the wearer.
"Using this body sensor suit to measure the fine grain vibrations of your body," says Zhang, "we can find out which muscle you are activating, how hard you are activating these particular muscles and how tired these muscles are."
The suit, according to Zhang, is able to inform the wearer (using 18 sensor nodes with accelerometers, magnetometers and gyroscopes) of incidents of muscle fatigue in real time using an avatar and an uncomplicated color system that turns the affected muscles on the avatar red to highlight the fatigued muscles during an exercise session.
"This technology can enable both professional and amateur athletes to accurately track the extent of their exercise," says Zhang, "in order to push themselves to their limits, but not over."