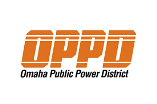 A unit of NextEra Energy Resources will build the 160-megawatt Sholes wind facility in Wayne County, Nebraska. Construction is slated to begin in March 2019, and it is expected to be operational by December 2019.
The Omaha Public Power District will buy 100 percent of the facility's wind energy as part of a 20-year agreement.
The addition means that OPPD is on track to provide around 40 percent of its generation from renewable energy sources. OPPD committed to increasing its renewable generation to 30 percent in 2015. Prior to 2015, the district's goal was 10 percent by 2020; now, the district is working toward providing 51 percent of retail electric sales from renewable energy sources by 2020.
(Read "Nuclear to Coal to Hydrogen: Sheldon Station Blazes a Trail.")
An additional wind announcement is expected by Facebook and OPPD later this year. Facebook is building a data center in Sarpy County and plans to procure 100 percent renewable energy for the facility. The data center will include two 450,000-square-foot buildings and a 70,000-square-foot administration area.
According to the American Wind Energy Association, Nebraska has a technical potential of approximately 880,000 megawatts (MW) of wind generation. At present, the state has 1,328 MW of installed wind power. That includes 14 wind farms that are at least 10 MW in size.
During 2016, wind energy provided 10.09 percent of all in-state electricity production.