Safe and Secure: How Glass Reliably Adheres to Skyscrapers
July 13, 2017
Sponsored Content
Sponsored content
Spacer tape, a key component in structural silicone glazing systems, maintains a uniform distance between the glazing panel and the structure and provides a locating surface for the silicone structural sealant. As the industry standard, Thermalbond® is the premium structural glazing spacer tape on the market. Architects have trusted Thermalbond, the world's first two-sided spacer tape, since its introduction to the market in 1979. Façade consultants and silicone manufacturers recommend Thermalbond because they know it will ensure that the silicone cures properly and it has a proven record of reliability and safety.
Originally developed by Norton Company (now part of Saint-Gobain), many have referred to Thermalbond spacer tape as "Norton Tape" in the past. Thermalbond spacer tapes are integral components in hundreds of curtain wall applications, including some of the most recognizable skyscrapers in the world, such as One World Trade Center (Freedom Tower) in New York, Liberty Place, One and Two in Philadelphia, NATO headquarters in Brussels, the Marina Bay Sands Resort in Singapore and the Burg Al Arab in Dubai.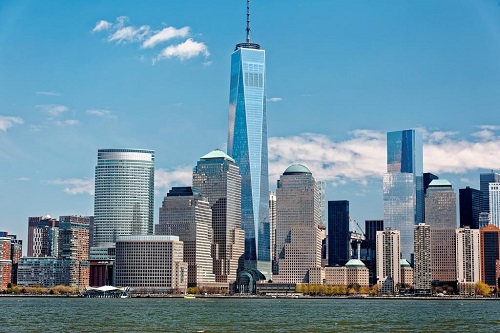 Figure 1: One World Trade Center in Manhattan, built with Thermalbond. Image credit: Michael Vadon / CC BY 2.0
Thermalbond Product Series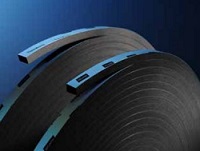 Thermalbond V2100 and V2200 Series is the original spacer tape that has been the industry standard for over 35 years. Available in both black and grey, this open-cell foam tape features double-sided adhesive backing to secure the glass while the adhesive cures. It has low thermal conductivity to reduce heat transfer and is available in thicknesses from 1/8" to 1/2" (3.2 mm to 12.7 mm). Custom widths are available to suit any application. The high-strength polyurethane foam has low thermal conductivity that reduces heat transfer, inhibits condensation and provides excellent resistance to weather, fungi and oxidation.
Thermalbond V2100 is designed for glazing in field applications and is suited for two-sided and four-sided systems. It features superior load bearing ability in both compression and shear. Thermalbond V2200 is designed for shop fabrication. The V2100 and V2200 series are compatible with all major brand structural silicone sealants.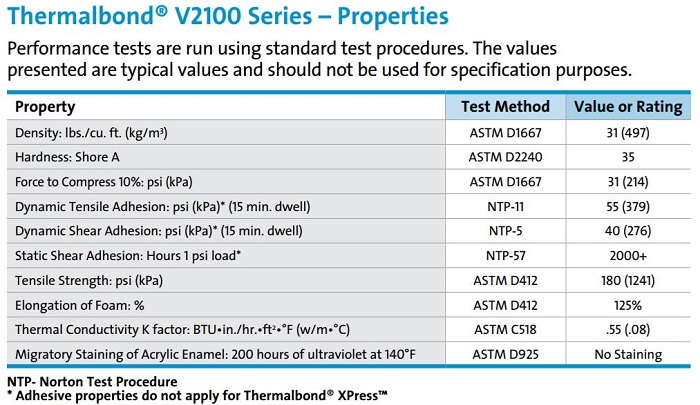 Table 1: V2100 Series properties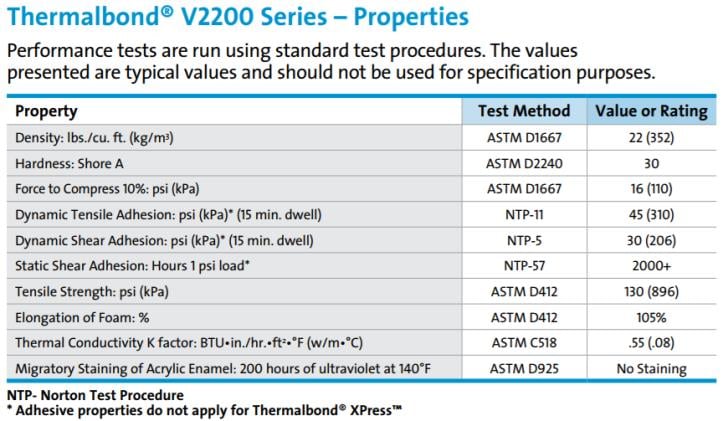 Table 2: V220 series properties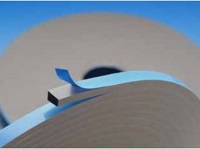 Thermalbond Grey has a light grey foam core with UV-stable grey-pigmented adhesive coatings. Intended for use with grey and light colored silicone adhesives, this tape is ideal for use with light colored façades. Thermalbond Grey is available in both the V2100 and V2200 product series and features all of the same benefits of the standard Thermalbond product.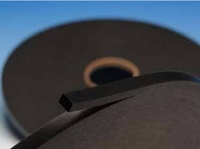 Thermalbond XpressTM (image at right) features the same foam core as the V2100 and V2200 product series and the standard Thermalbond grade adhesive in a single-sided adhesive design. The one-sided adhesive eliminates the need for a liner, simplifying and speeding installation. The adhesive creates an aggressive bond with a touch, eliminating the need for aluminum channel raceways. Low-friction coating eliminates trapped air pockets, making Thermalbond Xpress a great product for glass floors.
Thermalbond ― Open-Cell Foam Technology
Saint-Gobain Performance Plastics worked closely with silicone adhesive manufacturers during the development of Thermalbond to ensure chemical compatibility and optimize the spacer tape design. For proper curing, one-component silicones require exposure to atmospheric moisture. Two-component silicones have an internal catalyst and release methanol during the cure process. The polyurethane open-cell design of Thermalbond features tiny holes or pores that are interconnected and open to an external surface. These pores allow air and moisture through to provide optimal curing of the silicone adhesive for one-component silicones and allow the escape of methanol from two-component silicones. When the silicone's exposure to atmospheric moisture is restricted or methanol is restricted from removal, curing will be slow or nonexistent. Proper sealant adhesion is dependent on full curing of the silicone.
Thermalbond is manufactured from open-cell polyurethane foam. The tape's open-cell foam technology is a key advantage and offers superior performance to closed-cell foam alternatives. In these tapes, the closed-cell nature of the foam prevents air and moisture from reaching the silicone and blocks the volatile organic compounds (VOCs) released during the silicone curing process from exiting the adhesive joint.

Figure 2: Open-cell foam (left) and closed-cell foam (right).
The permeability measurement of moisture vapor through the foam material is the moisture vapor transmission rate (MVTR), also referred to as the water vapor transmission rate (WVTR). The minimum desired moisture vapor transmission rate to allow silicone to cure is 1 g/hr•m2.
Thermalbond V2100 and V2200 were tested for moisture vapor transmission rate and compared to a closed-cell PVC spacer tape sample from the North American market. These tests prove that Thermalbond provides ten times the moisture vapor transmission rate and double the minimum desired MVTR when compared to closed-cell spacer tape. Thermalbond provides the optimum MVTR, while the closed-cell PVC falls well short of the minimum recommended value.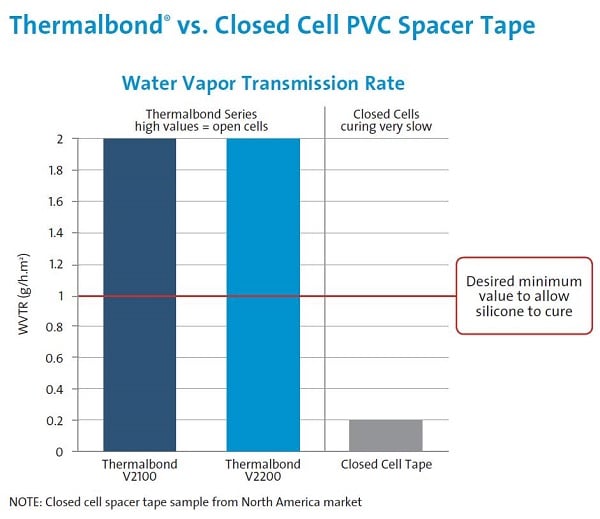 Figure 3: Thermalbond vs. closed cell tape water vapor transmission rate.
All tests performed were in accordance with ASTM E96 procedure A. Laboratory testing was under controlled conditions of 23±2°C and 50±5 percent relative humidity with a sample testing compression of 10 percent. Siliporite NK10AP was the desiccant used for testing.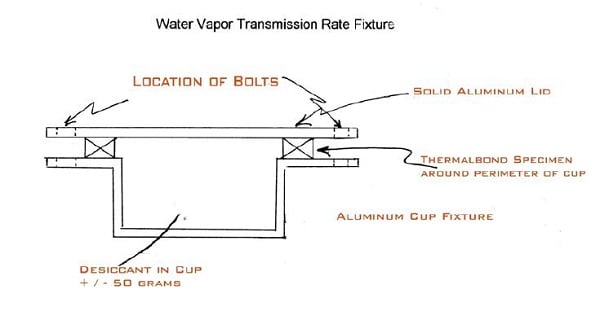 Figure 4: Water vapor transmission rate fixture.
The testing results clearly show that Thermalbond's polyurethane open-cell technology is superior to closed-cell PVC foam tapes. Any MVTR value lower than 1 g/hr•m2 is an indication of closed-cell foam, which would prevent the adequate amount of moisture for rapid and proper curing. This could prevent full curing and cause movement of the glass prior to or after installation.
Load Deformation Performance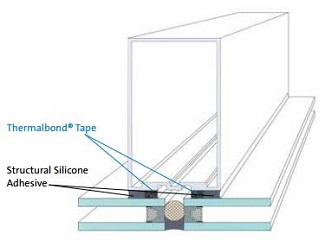 Structural silicone glazed façades rely on structural silicone to hold the glazed joint securely while the silicone cures and for the life of the building. The joint must factor variables such as the weight of the components in shear mode, seismic activity and effects of negative and positive wind loading.
Thermalbond spacer tape provides the exact space required for the silicone specified. While other tapes may appear to meet these requirements, it is important to understand how the tape reacts under the load of the glass. The joint must remain static until the silicone fully cures and develops full adhesion strength. Changes in spacer tape thickness during curing can create stress on the sealant, which can adversely affect silicone adhesion and strength. According to the Structural Glazing General Guidelines, by Sika Services AG, "Bonded units should not be exposed to stress until certain strength has developed."
Laboratory testing compared the performance of Thermalbond V2108 and V2208 to non-open-cell PUR competition. The test placed the spacer tape under a compression equivalent to normal glass loading during fabrication. Any thickness deformation under load indicates that the structure is moving as the silicone cures, which compromises the joint.
Under a constant force of 25 kPa (the load of a standard window in structural silicone glazing applications), Thermalbond experienced less than 3 percent thickness loss within the first 30 minutes, and remained unchanged for the remainder of the 800-minute (13+ hour) test. By contrast, competition samples experienced approximately 5 percent loss in thickness and steadily decreased for the next 10 hours of the test.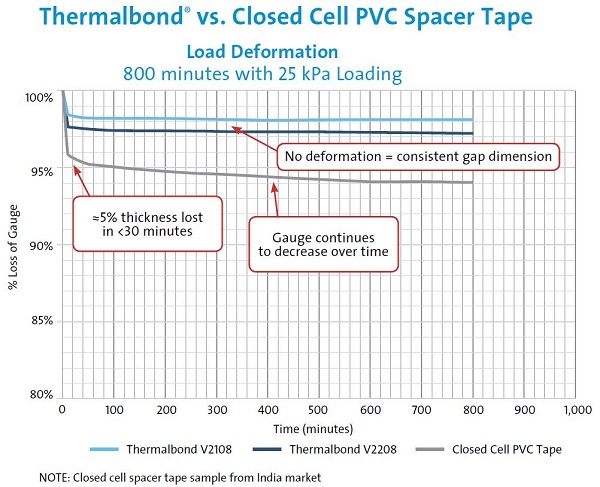 Figure 5: Thermalbond vs. closed cell PVC tape load deformation.
Variation in tape gap is expressed as a percent of original thickness. All measurements are performed using an Anton Paar MCR301 plate/plate rheometer.
Calculations assumed:
· 2.5 LM x 1.5 LM x 10 mm IG = 50 kg/m2 glass weight
· 8 LM x 8 mm tape width = .064 m2 tape = 2,922 kg/m2/28 kPa loading
These tests reveal real concerns with the ability of the closed-cell PVC spacer tape to hold the glass during loading while the silicone cures. Both Thermalbond products demonstrated superior deformation characteristics while under load during the critical silicone curing time period.
The combination of low moisture vapor transmission rate, which causes longer curing times, and poor load deformation indicates the possibility for the glazed joint to move during the critical cure cycle when using closed-cell PVC spacer tape. Thermalbond's ideal moisture vapor transmission rate and low load deformation characteristics provide the desired conditions to hold the structural joint stable.
The Saint-Gobain Difference
Saint-Gobain's history dates to 1665, the year the Royal Glass Works was established in France. Today, Saint-Gobain is one of the top 100 industrial companies in the world, and a leading manufacturer and distributor of building materials and innovative solutions for energy efficiency and environmental protection. Saint-Gobain is constantly innovating, with 20 percent of their current products developed in the past five years.
Thermalbond tapes have been successfully installed in hundreds of silicone structural glazing applications around the world for more than 35 years without failure. The superior performance of the open-cell polyurethane foam technology is why architects and façade specifiers request Thermalbond by name and trust it to bring their dreams and designs to life.
Delivering the highest quality and longest lasting structural glazing spacer tape is just a call or click away. Visit the Saint-Gobain Performance Plastics Foams and Tapes Thermalbond webpage for more information, or call 518-642-2200.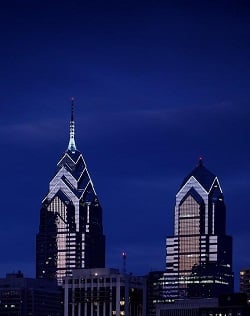 Figure 6: Liberty Place One and Two, Philadelphia.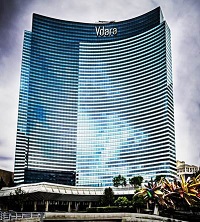 Figure 7: Vdara Hotel, Las Vegas.