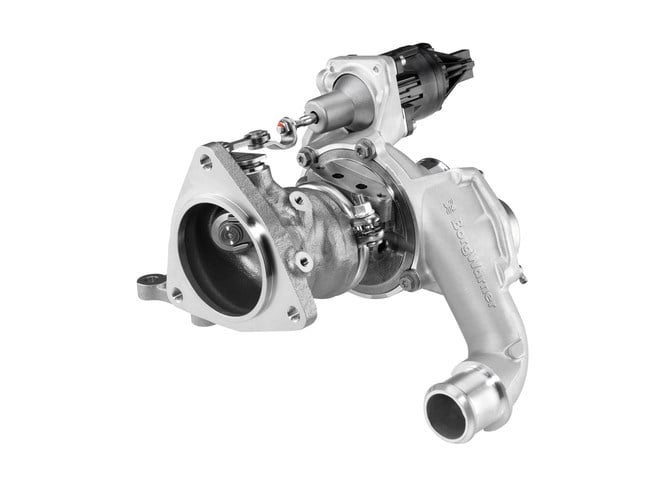 BorgWarner's turbocharger. Image credit: BorgWarner
BorgWarner has delivered its wastegate turbocharger for Honda's new three-cylinder 1.0-liter gasoline direct-injected engine. This turbocharger was initially available for the Honda Civic in Asia and Europe. BorgWarner's turbocharger improves engine efficiency, boosts performance and helps achieve an outstanding power output of 95 kW (127 HP) with quick engine response.
The B10 turbocharger has a compact and robust design with low noise, vibration and harshness, and it facilitates the use of low viscosity oil. Its materials can withstand exhaust temperatures of up to 950° C and rotational speeds of 285,000 rpm. It is also fitted with an electrically actuated wastegate for accurate control to prevent charge pressure at high engine power.
The turbocharger improves fuel economy. It also provides quality torque characteristics over the entire engine speed range. The low-inertia turbine wheel allows for a wider performance range while harnessing exhaust gas pulsation, which offers a fast response at low engine speeds. The rapid activation of the catalytic converter during cold starts reduces emissions.
To learn more about this turbocharger, visit the BorgWarner site here.