Sponsored content
Machines have been a tremendous improvement to production and efficiency within the workplace. Along with their benefits come significant dangers. Moving parts, sharp edges and hot surfaces are just a few of the hazards that can cause workplace injuries like crushed limbs, burns, and even blindness. Anytime engineers or technical operators work with moving machinery, safety is of the utmost importance. Lives are truly at stake.
According to the Federal Occupational Safety and Health Administration, in 2015, 4,836 workers were killed on their job. Fatal injuries in the private manufacturing industry rose in 2015 to 353. Though the increase in manufacturing may have seemed small, the 2015 fatal injury total for manufacturing was the highest for that industry sector since 2008.
Because maintaining a safe environment in the industrial space is so important, there are a plethora of companies that have jumped into the ring in this capacity. In fact, the industrial safety market is expected to be worth $3.76 billion by 2020.
According to MarketsandMarkets, the operation of many industrial processes involves characteristic risks due to the dangerous materials and machines in these environments. The Industrial Safety Market is designed to protect personnel, equipment, and the environment by minimizing the number and likelihood of an emergency event. Safety regulations by the government have led to a significant growth in safety instrumented products.
One company making strides in this market is EUCHNER, a leader in the creation of products that help minimize dangers and risks, reliably protecting people and processes.
Many of the company's systems combine a safety switch, door handle, and doorstop incorporated into one device, used to monitor safety guards like small-hinged doors and flaps on machines and installations.
EUCHNER works to ensure high-quality, reliable products. A typical customer base for the company includes those from a variety of growing industries such as renewable energy, mechanical engineering, packaging, and automotive. Meeting customer needs requires fast and flexible manufacturing. EUCHNER is able to meet these standards because all central components are manufactured in-house using the latest machinery. Each of their products must pass rigorous quality standards.
One way the company exceeds expectations is in quality control. This begins in the pre-production phase when materials are received. Engineers use the latest measurement technology to thoroughly check each delivered material. A purchased part is released only after meeting all of the necessary requirements. During the production process, each product undergoes mechanical and electrical tests as well as visual inspection. The product is then subject to comprehensive function, endurance, and climatic tests to guarantee that it meets the demanding quality standards the company holds dear. Quality standards are developed through constant review of quality processes by technical inspection authorities.
EUCHNER aims to provide customers with high-quality safety products created in a sustainable and responsible way. Environmental protection is a key aspect of the company's mission. Being certified according to DIN EN ISO 14001 allows EUCHNER to develop and implement environmentally friendly processes and products.
Newest Safety System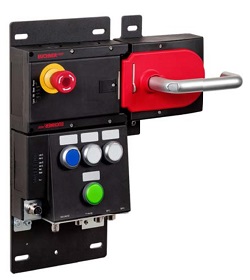 Figure 1: EUCHNER's MGB with Ethernet/IP meets all requirements for safety-related applications and can be equipped on a customer-specific basis. (Source: EUCHNER)
The MGB with Ethernet/IP is one such EUCHNER product designed with safety, quality, and sustainability in mind. The MGB is a safety system with guard locking and guard lock monitoring for the protection of safety doors on machines and installation. The Ethernet/IP version can be easily wired, allowing users to define which element they would like integrated and its related function. The MGB meets all requirements for safety-related applications such as interlocking, guard-locking, escape release, start/stop buttons, emergency stop, and selector switch.
Equipment Can Be the Difference Between Life and Death
Among the many products EUCHNER manufactures, you'll find a broad range of safety interlock systems, safety relays/controllers and related accessories, electronic key systems for access control, pendants, handwheels, and identification systems.
Among the many products EUCHNER manufactures For starters, emergency stop buttons are a universally known feature on most machinery. These buttons have ultimate power in stopping or preventing employee exposure to hazardous motions they may sense nearby. These buttons are a crucial way to bring potential danger under control. Safety relays monitor safety systems and permit machinery to take part in or cease certain commands. There are a variety of safety relay products on the market all geared toward different applications and price points. Handwheels are a vital product to incorporate for use in applications where very specific movements need to be made via turning motions. They also come in multiple varieties and can be purchased in conjunction with other safety products to maximize safety and efficiency.

Doctors aren't the only professionals that save lives. EUCHNER's history and aptitude for safety and high-quality customer service sets the company apart as a leader in safety products and provides an example of an unconventional and often unnoticed life-saving industry.
To learn more about EUCHNER and the wealth of products it manufactures in order to keep employees safe within the workplace, visit the company's website.