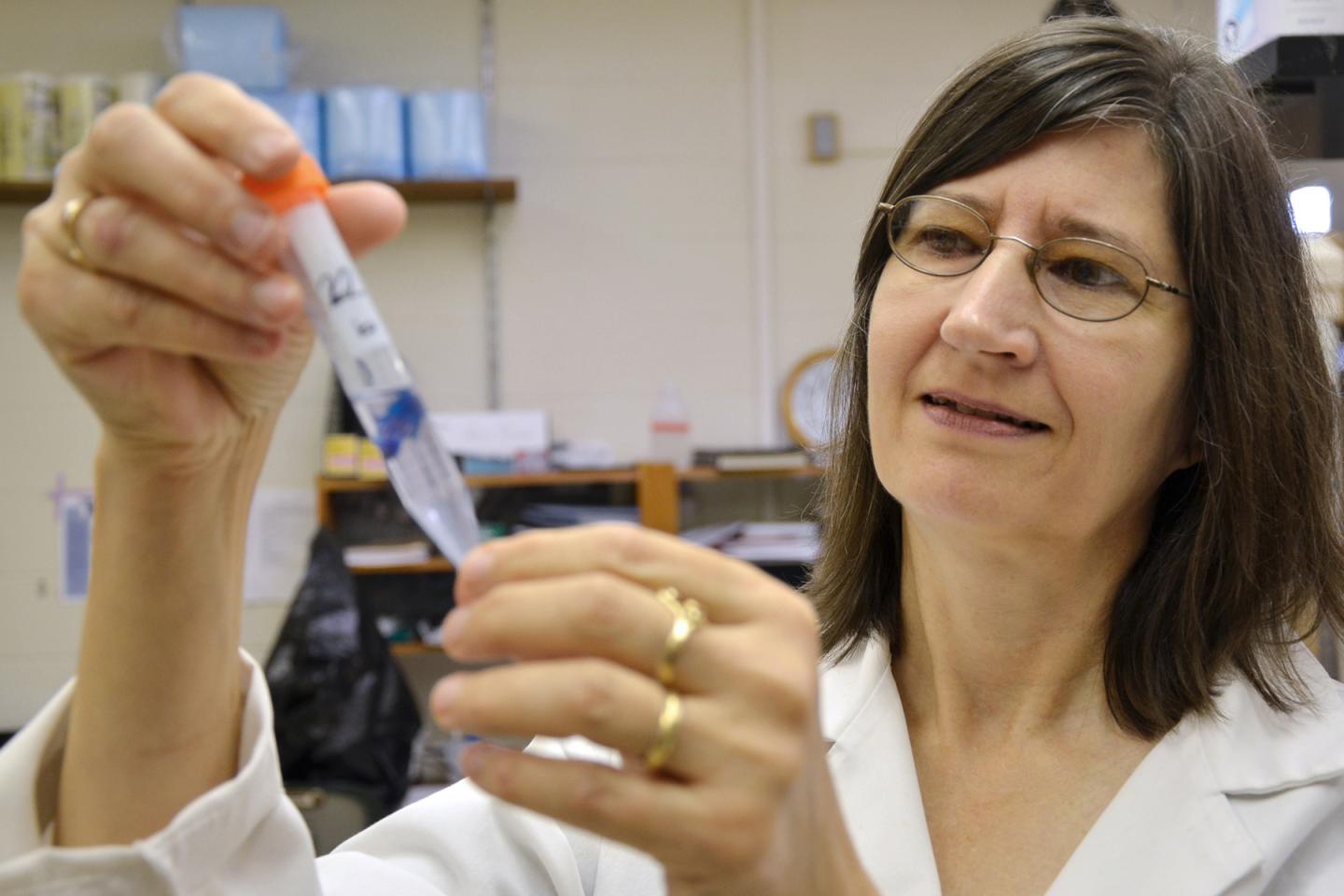 Pictured: Terry Hrubec. Image credit: Virginia TechCommon household chemicals used in some disinfectants, laundry detergents, fabric softeners, shampoos and conditioners, and eye-drops are being linked to birth defects in mice and rats, according to a study from Edward Via College of Osteopathic Medicine (VCOM) and the Virginia-Maryland College of Veterinary Medicine at Virginia Tech.
"These chemicals are regularly used in the home, hospital, public spaces, and swimming pools," said Terry Hrubec, associate professor of anatomy at the VCOM-Virginia campus and research assistant professor in the veterinary college's Department of Biomedical Sciences and Pathobiology. "Most people are exposed on a regular basis."
Called quaternary ammonium compounds (or "quats"), researchers looked at two of the most commonly used: alkyl dimethyl benzyl ammonium chloride and didecyl dimethyl ammonium chloride. Often listed as ADBAC and DDAC, researchers determined that exposure to these chemicals could lead to neural tube birth defects similar to spinal bifida and anencephaly in humans.
"Birth defects were seen when both males and females were exposed, as well as when only one parent was exposed," said Hrubec, who is first author on the study and holds both a doctor of veterinary medicine degree and Ph.D. from the Virginia-Maryland College of Veterinary Medicine. "The fact that birth defects could be seen when only the father was exposed means that we need to expand our scope of prenatal care to include the father."
According to researchers, the mice only had to be in the same room where quat-based cleaners were used to cause birth defects.
"We also observed increased birth defects in rodents for two generations after stopping exposure," Hrubec added.
Additionally, in a related study, researchers determined that the chemicals were also linked to reproductive decline in mice, further raising the possibility that the chemicals may also be associated with rising human infertility in recent decades.
"We are asked all of the time, 'You see your results in mice. How do you know that it's toxic in humans?'" Hrubec said. "Our research on mice and rats shows that these chemicals affect the embryonic development of these animals. Since rodent research is the gold standard in the biomedical sciences, this raises a big red flag that these chemicals may be toxic to humans as well."
The study is published in Birth Defects Research.