Port of Rotterdam Adopts Big Data Tool for Shipping
David Wagman | June 06, 2017
The Port of Rotterdam Authority is using CargoSmart's sailing schedule data to provide shippers with greater visibility to the available route options through the port, which is Europe's largest in terms of container throughput, handling over 12.4 million TEUs in 2016.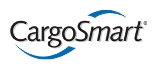 The port's new route planning tool, Navigate, integrates CargoSmart's deep-sea vessel schedule data with barge, rail, and truck schedules for shippers to find and compare routes. CargoSmart is helping the port to digitize its business and connect its ecosystem of shippers, transportation providers, and depots to improve the efficiencies of planning and shipping through the port.
CargoSmart is a global shipment management software solutions provider that leverages big data for greater visibility and benchmarking.
The online tool incorporates the deep sea and short sea schedules of 550 ports worldwide as well as the rail and barge connections between Rotterdam and more than 150 European inland terminals. Navigate also contains a business directory with over 1,500 companies that are active in and around the Port of Rotterdam, as well as an empty depot tool. Users can find and compare the best connections through Rotterdam based on modes and expected transit times.
Currently in beta release, Navigate displays multi-modal routes by total transit time and the carrier options for each route. The Port of Rotterdam will expand its operational data, including vessel estimated times of arrival and departure (ETAs and ETDs), in future releases.
The Port of Rotterdam handles 460 million tonnes of goods every year. With about 30,000 ocean-going vessels and 110,000 inland vessels calling at the port every year, the port boasts accessibility for sea-going vessels and intermodal connections. Some 175,000 people work in and for Rotterdam's port and industrial area.