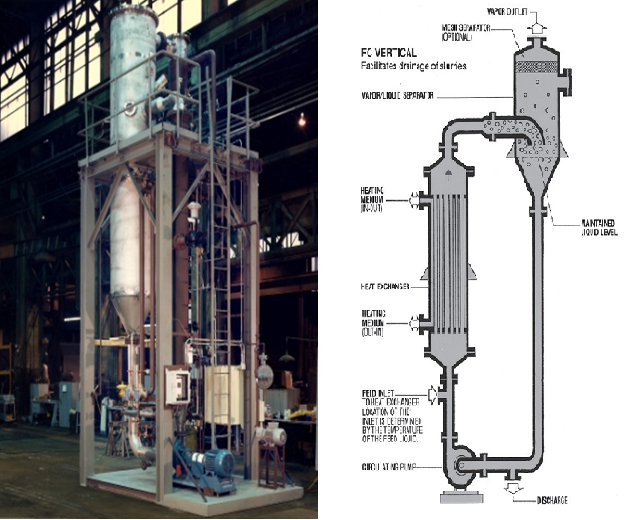 Figure 1 - Forced circulation evaporator and schematic. Images courtesy of Buflovak LLC. I asked my wife, who has a degree in chemical engineering, "What's the most popular chemical lab equipment being used by engineers?"

Her response was as I expected, "Chemical engineers do not really use chemical lab equipment. Sometimes we evaluate processes on pilot scale equipment, but bench top chemical laboratories are for chemists and chemical research."
Non-technical people do not really understand the difference between a "chemical engineer" and a "chemist." Chemical engineers do not develop or engineer chemicals per se. Most chemical engineers do not really use "chemical lab equipment." Chemical engineers typically run experiments to develop and improve chemical processes on pilot scale equipment or even production scale systems.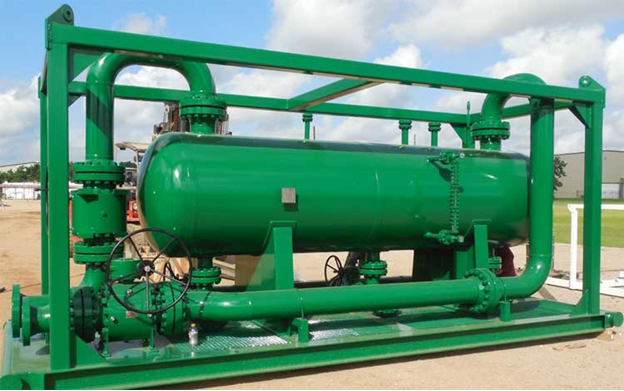 Figure 2 - - ASME, PED, CRN, GOST Custom Pressure Vessels - 100 - 15,000 psig. Image Courtesy GENERON. Even in college, chemical engineering laboratory equipment often consists of pilot scale systems where budding ChemEs learn about unit operations and chemical process steps such as distillation, separation, crystallization, evaporation, filtration, polymerization, mixing, homogenization, cooling, heating, polymerization and chemical reactions. Practicing chemical engineers generally work with larger scale equipment in a pilot facility or in a production plant where they can evaluate how equipment and system changes impact physical and chemical transformations. Chemical engineers receive training and develop understanding of fluid flow, heat transfer, mass transfer, thermodynamics, chemistry, physics, advanced mathematics and control theory, which they use to optimize and design chemical processes.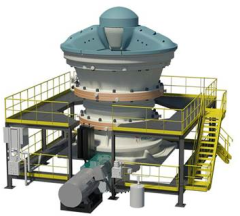 Figure 3 - Primary Gyratory Cone Crusher. Courtesy Metso.
Chemical engineers typically work at chemical, oil & gas, petrochemical, biotech, pharmaceutical, and food & beverage plants where they may:
Design next generation processes and equipment for large-scale manufacturing (Process Engineers)
Plan and test production methods to optimize yield and minimize waste and by-products (Production Engineers)
Control pollution and environmental impact by monitoring and developing processes to treat, contain or re-use waste and by-products (Production and Environmental Engineers)
Manage and direct facility operations (Production Engineers, Engineering Managers)
The table below provides a list of equipment categories of interest to chemical engineers and their descriptions. The categories links to are industrial directory, which provides more detailed product categories as well as SpecSearch® parametric search forms to quickly filter and find the specific process components and equipment required for process engineering projects.
| | |
| --- | --- |
| Chemical Process Equipment Category | Description |
| | Instrumentation and equipment used to control the properties and degree of purity of air. These types of equipment include dust collectors, oxidizers, scrubbers and adsorption equipment. |
| | Equipment involved in the remediation of environmental factors. Specific aspects covered include water and wastewater treatment, air and groundwater quality analysis, waste processing, and pollution control. |
| | Processing equipment such as centrifuges, clarifiers, and several filter technologies used to filter or separate media of different materials or sizes. |
| | Flow measurement instruments are used to determine flow rate by monitoring the amount of media passing during a specific time. Devices within this category can monitor liquids, gases or solids, and measure in units of mass, velocity or volume. |
| | Any piece of equipment used to monitor, distribute and store process and industrial fluids. |
| | Any piece of equipment used to monitor, distribute, generate, compress and store process and industrial gases. |
| | Ovens, furnaces, induction heaters, welding equipment, heat exchangers, fans, blowers, refrigerators, baths and other equipment for heating or cooling materials. |
| | Hose, pipe and tubing covers the broad spectrum of fluid transfer lines. |
| | Hose, pipe, and tubing accessories make up the infrastructure necessary to convey all manner of materials in a process line. |
| | Electrical resistance heaters or their internal elements; designed to provide an integrated thermal source for products or systems. |
| | Components or systems that protect industrial machinery, operators or moving parts from injury or damage from electrical, mechanical or other potential hazards. |
| | Extruding, casting, forging, compacting, heat treating, molding, rolling or other processing machines and components used for metals, polymers or other materials. |
| | Pressure regulators are used to maintain a constant outlet pressure or flow. |
| | Instruments for monitoring and automatically revising process parameters such as temperature, pressure, force, humidity, level and flow. |
| | Machines and devices used for the raising, compression or transference of a variety of materials. |
| | Safety equipment guards personnel or areas from hazardous conditions or mitigates damage. Personal protective equipment protects individuals from personal injury. |
| | Safety sensors and switches are used in machines and other industrial applications to safeguard equipment and prevent personal injury. |
| | Equipment used to contain or store materials prior to, during, and after their processing. |
| | Vacuum equipment is used for degassing, welding, and the manufacturing of thin films, semiconductors, optics and specialty materials. |
| | Devices designed to automatically control and monitor the position of valves, in relation to their open or closed positions. |
| | Devices that regulate the flow of gases, liquids, or loose materials through piping by opening, closing, or obstructing ports or passageways. |
| | Instruments and sensors for measuring the viscosity (resistance to flow) or viscoelastic properties of liquid or molten glass and plastic. |
| | Equipment for handling, processing and converting continuous webs of textiles, paper, plastic films, metal sheet or other materials. |