FPL Plans to Close Another Coal Plant in Its Pivot to Gas
David Wagman | May 22, 2017
Florida Power & Light Co. asked state regulators for approval to shut down the 1,300 megawatt, coal-fired St. Johns River Power Park at the end of 2017. The plant is jointly owned by FPL and JEA, the municipally-owned electric provider for the City of Jacksonville.
The utility says the plant is no longer economical to operate. Retiring it is expected to save the company $183 million and eliminate 5.6 million tons of carbon dioxide emissions annually.
"While the St. Johns River Power Park has been an important part of both FPL's and JEA's power generation mix for decades, it's time to retire the plant," said Eric Silagy, president and CEO of FPL in a statement.
JEA said in March that it has excess generating capacity due primarily to effective conservation methods used by its customers. As a result, the power plant produced half as much energy as it did 10 years ago.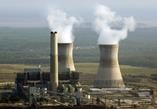 St. Johns River Power Park will closeFPL also filed for approval of the first step in the review and permitting process for its planned FPL Dania Beach Clean Energy Center, which would begin serving FPL customers by mid-2022 with approximately 1,200 MW of natural gas-fired generating capacity.
(Read "FPL Plans Solar and Gas Push in 10-Year Plan.")
FPL is the second big utility to announce plans to close coal-fired power plants and invest in natural gas generation.
Michigan-based DTE Energy, one of the Midwest's largest coal-based electric power generators, announced plans in mid-May to cut the company's carbon emissions by more than 80% by 2050.
The company says it will achieve these reductions by incorporating "substantially" more renewable energy, transitioning its power sources from coal to natural gas, continuing to operate its zero-emission Fermi 2 nuclear power power plant, and strengthening options for customers to save energy and reduce bills.
(Read "A Comeback for Coal May Be Hard to Engineer.")
Shift from Oil to Coal
In 1981, regulators approved a request by FPL and JEA to build the St. Johns River power plant to provide electricity generated by a source other than oil, the fuel for most of FPL's plants at that time.
The power plant is currently one of the highest-cost generating facilities to operate and maintain for both FPL's and JEA's systems. Advances in technology have made power generation from natural gas and solar more cost-effective. The addition of a third major natural gas pipeline into Florida will soon make it possible to generate electricity without the St. Johns River plants and two other coal plants that FPL is shutting down.
FPL has asked the PSC to review this request and make its decision by December 2017, so that SJRPP can be closed down at the end of the year.
Over the last two years, FPL bought out existing contracts with two independently owned coal-fired power plants with the goal of shutting down both plants. The first, the Cedar Bay plant in Jacksonville, ceased operations at the end of 2016. The second, the Indiantown Co-generation plant in Martin County, is on track to close by the end of 2019.
FPL also says it plans to retire its Lauderdale Plant in Dania Beach, Fla., the site of FPL's first power plant in 1927. The current plant was last updated nearly a quarter-century ago and continues to operate some components that date back to the 1950s.
Solar for the Sunshine State
FPL also is moving forward with plans to add nearly 2,100 MW of solar generating capacity from 2017 through 2023.
The first eight new solar plants – approximately 600 MW combined – are on track to be completed in early 2018. The other approximately 1,500 megawatts of solar are anticipated for 2019 through 2023. FPL previously said that an undeveloped, company-owned property in western Miami-Dade County had been identified as a promising future location for a universal solar facility. Sites in other areas of the state are under consideration as well, including a company-owned property outside of Lake City in Columbia County.
The St. Johns River Power Park employs around 200 people. It was completed at a cost of almost $1.5 billion and still has around $280 million of construction debt. The plant burns coal imported from Colombia.