U.S. and Swiss Chemical Companies Agree to Merge
David Wagman | May 22, 2017
Switzerland-based Clariant and U.S.-based Huntsman Corp. say that their Boards of Directors unanimously approved an agreement to combine in a merger of equals through an all-stock transaction.
The merged company will be named HuntsmanClariant. The combination will create a specialty chemical company with sales of approximately $13.2 billion, an adjusted EBITDA of $2.3 billion and a combined enterprise value of approximately $20 billion.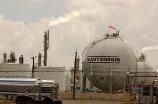 Huntsman and Clariant agree to a merger of equals.Clariant is a specialty chemical company, based near Basel, Switzerland. The company employs more than 17,000 and works in four business areas: care chemicals, catalysis, natural resources, and plastics and coatings. Huntsman is a manufacturer and marketer of differentiated chemicals with 2016 revenues of approximately $10 billion. The company has more than 100 manufacturing and R&D facilities in approximately 30 countries and employs approximately 15,000 within five business.
The combined company expects to realize more than $3.5 billion of "value creation" from approximately $400 million in annual "cost synergies." These synergies will be realized by reducing operational costs and improving procurement.
The combined company will be incorporated in Switzerland. Hariolf Kottmann, current Clariant CEO, will become Chairman of the Board of HuntsmanClariant. Peter Huntsman, current Huntsman President and CEO, will become CEO of HuntsmanClariant. Jon Huntsman, founder and Chairman of Huntsman, will become Chairman Emeritus and board member of HuntsmanClariant.
The deal is targeted to close by the end of 2017.