Most of us have some sort of relationship with our bathroom scale, sometimes good and sometimes bad. But what if it could tell us more about our health than what we weigh? Some fancier scales can give body fat estimates, but new research may allow our scale to tell us even more.
A team of researchers at Kaunas University of Technology (KTU) Institute of Biomedical Engineering are developing multifunctional scales, which can monitor your health and inform you about potentially dangerous life conditions, such as arteriosclerosis or cardiac arrhythmia.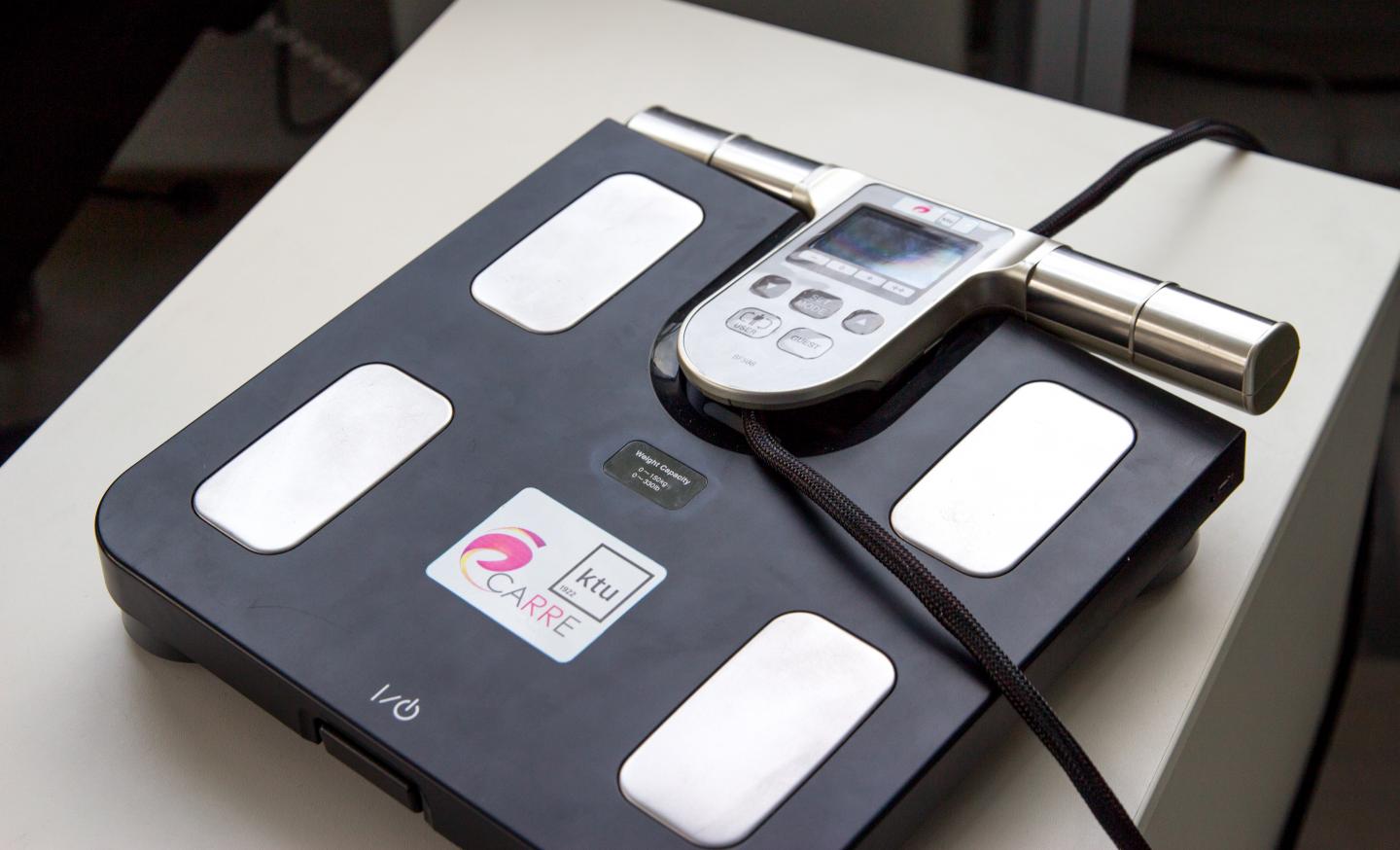 A multifunctional scale protoype. Credit: KTU
"Hospitals are fully equipped with advanced technologies for diagnosing illnesses and critical conditions, but it is too expensive to use this equipment for everyday health monitoring. On the other hand, people do not have many devices for personal health monitoring at home, and these devices could be very practical," said Vaidotas Marozas, the director of the KTU Institute of Biomedical Engineering.
Marozas believes older people might be cautious about this technology, but predicts younger generations will embrace the scale's many functions. Younger people already track their diets and steps using modern technology, so the in-home technology will likely be welcomed.
A team has already developed a prototype for the scale, but continues to improve upon it by adding new features and parameters. Marozas says the team has a goal of measuring 20 health parameters with the scale, including potassium concentration in the blood, pulse and other heart symptoms.
When indicating a potentially life-threatening condition, the scales would notify the individual's doctor, who might decide to move on planned treatments, or create a plan going forward for the patient.
Marozas is convinced that such household health monitoring device would be affordable for everyone.
"Our technology is less complex than that of a smart phone, which needs expensive materials and elements. We are creating data processing algorithms, and our main resource is our intellect," he said.