Once a Coal Giant, DTE Plans a Shift to Gas and Renewables
David Wagman | May 16, 2017
Michigan-based DTE Energy, one of the Midwest's largest coal-based electric power generators, announced plans to cut the company's carbon emissions by more than 80% by 2050.
The company says the reduction and 2050 timeframe align with the target scientists broadly have identified as necessary to help address climate change.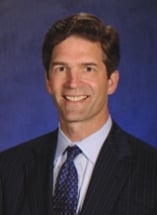 Gerry Anderson, DTE"Over the past two years we have studied the engineering and economics of Michigan's energy future very, very carefully," says Gerry Anderson, DTE Chairman and CEO. "We have concluded that not only is the 80% reduction goal achievable – it is achievable in a way that keeps Michigan's power affordable and reliable. There doesn't have to be a choice between the health of our environment or the health of our economy; we can achieve both."
DTE's efforts to cut its carbon emissions will garner a 30% reduction by the early 2020s, 45% by 2030, 75% by 2040 and more than 80% by 2050.
The company says it will achieve these reductions by incorporating "substantially" more renewable energy, transitioning its power sources from coal to natural gas, continuing to operate its zero-emission Fermi 2 nuclear power power plant, and strengthening options for customers to save energy and reduce bills.
Fermi 2 is a 1,198 megawatt-energy (MWe) General Electric boiling water reactor. It entered commercial service in January 1988.
The plans define a long-term shift by DTE to produce over three-quarters of its power from renewable energy and highly efficient natural gas-fired power plants.
DTE's plans include:
• The construction of an additional 6,000 MW of renewable energy capacity supplementing the 1,000 MW of renewable energy DTE has built since 2009
• The addition of 3,500 MW of natural gas-fired energy capacity to supply power and ensure reliability
• The "steady retirement" of the company's aging coal-fired plants, which continued in 2016 with announced shutdown of 11 coal units by the early 2020s
• The investment of $5 billion over the next five years to modernize the electric grid and gas infrastructure
• Continued investment in energy efficiency and energy waste reduction, helping customers to both save money and take great control over their energy use
• A plan to reduce energy and water within DTE's own facilities by a minimum of 25%
Previously, DTE retired three of its coal-fired power plants – the 150 MW Marysville, the 121 MW Harbor Beach and the 239 MW Conners Creek plants. In 2016, three additional coal-fired generating units were removed from service. This process of retiring coal-fired power capacity will continue with the retirement of the 651 MW River Rouge, the 776 MW Trenton Channel, and the 1,928 MW St. Clair power plants in the early 2020s.