AEP Expands Energy Storage to Tap PJM Market
David Wagman | May 09, 2017
American Electric Power will use Greensmith Energy software for a 2 megawatt/14 megawatt hour energy storage system upgrade in West Virginia.
For the last five years, this battery system has been used as backup system for AEP's distribution network in the region. AEP plans to expand the use of this system into a revenue generating asset that performs frequency regulation in the PJM market.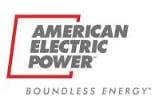 The battery system was installed to help extend the life of electric distribution equipment in the area. With the additional software, the utility will be able to use this energy storage system to generate revenue.
John Jung, president and CEO of Greensmith Energy, says that "without swapping out a single piece of hardware, Greensmith will enable AEP to take an existing storage asset and turn it into a revenue stream."
Greensmith has provided software for a 500 kW, 1,500 kWh storage project for San Diego Gas & Electric in California. Roughly two-thirds of Greensmith's customers are electric utilities, including Hawaiian Electric, San Diego Gas & Electric, and Sacramento Municipal Utility District. In 2015, AEP invested $5 million in the company, part of a $12.3 million investment round.
In February, Greensmith said it will work with E.ON North America to deliver two grid-scale energy storage systems in Texas. Each system will be 9.9 MW short-duration energy storage projects using lithium-ion battery technology.
The projects are designed to provide ancillary services to the Electric Reliability Council of Texas market and will be capable of responding to shifts in power demand more quickly, increasing system reliability and efficiency.