Inspired by Sea Worm's Jaw, Researchers Create New Material
Marie Donlon | April 28, 2017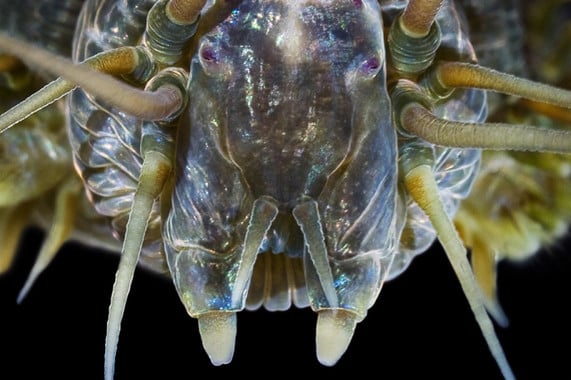 The Nereis virens worm inspired new research. Its jaw is made of soft organic material, but is as strong as harder materials such as human dentin. Image credit: Alexander Semenov/Wikimedia CommonsThe sea worm's (Nereis virens) ability to soften or harden its jaw depending on its environment has inspired researchers from the Massachusetts Institute of Technology (MIT) to create a material that can be both flexible and inflexible.
Eyeing the material for use in soft robotics applications, researchers wanted to replicate both the sea worm's gelatinous jaw and the rigid bone-like structure it sometimes adopts according to its environment. The sea worm's jaw, according to researchers, could work as muscles for soft robots.
Chemical engineer Francisco Martín-Martínez, a researcher at the MIT Laboratory for Atomistic and Molecular Mechanics and co-author of the paper, explained, "the jaw of Nereis virens is composed of a protein that contains large amounts of histidine, an amino acid that interacts with the ions of the environment and makes it more or less flexible depending on the environment in which it finds itself."
Working in collaboration with the United States Air Force Research Laboratory (AFRL), researchers created a hydrogel from synthesized protein, which will expand or contract when the ions in the environment and the salt concentrations are changed.
Further research is forthcoming involving the use of a model to determine the "behavioral" moves of the material. The research has been published in the journal, ACS Nano.