Companies developing technologies to cut carbon emissions could share in an opportunity worth up to $120 billion as Canada begins a carbon pricing program aimed at cutting the nation's greenhouse gas emissions. The estimate comes from a recent report by Lux Research.
In December, the Canadian government reached a deal with eight of the country's 10 provinces to introduce a national carbon price. Prime Minister Justin Trudeau said the scheme will help Canada meet its international climate change obligations.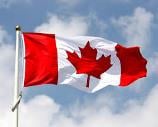 The plan directs each of the 10 Canadian provinces to implement a carbon pricing scheme by 2018, with a minimum of C$10 ($7.42) per metric ton and increasing to C$50 per metric ton in 2022. By 2030, Canada seeks to cut emissions by 28%, to 524 million metric tons of CO2 equivalent.
Lux Research identified and evaluated 76 companies out of a list of 349, identifying "well-positioned" and "high-potential technology developers" across seven sectors: oil and gas, transportation, electricity, buildings, industrial, agriculture, and waste. Among their findings in the report entitled "Analyzing Canada's Ecosystem for Carbon Emissions Reduction Technologies":
Transportation and waste firms come out ahead. Transportation- and waste-related companies have made significant commercial progress and are well-positioned to directly reduce emissions. The building sector is on track for emissions goals and agriculture and electricity show near-term promise, while the industrial sector will likely have to wait longer as promising solutions have proved challenging to implement at scale.
Canada will emerge as a destination for global technology developers. Non-Canadian technology developers will likely seek opportunities to penetrate the Canadian market to capitalize on the opportunity. In addition, Canadian technology developers will strengthen their portfolios of technologies for deployment in the rest of the world as other countries impose their own carbon tax schemes.
Canada serves as a model for the rest of the world. The path towards emissions neutrality -- and ultimately emissions reduction -- will be a long process requiring an orchestrated effort from government, corporations, and technology developers. Canada's implementation of a carbon tax scheme displays its long-term vision for carbon emissions reduction, rather than being derailed by short-sighted and one-off success stories.
The carbon price is part of a framework that aims to help Canada attain its Paris goal of reducing emissions by 30 percent from 2005 levels by 2030. The measures include boosting the use of renewable energy and investing in clean technologies.