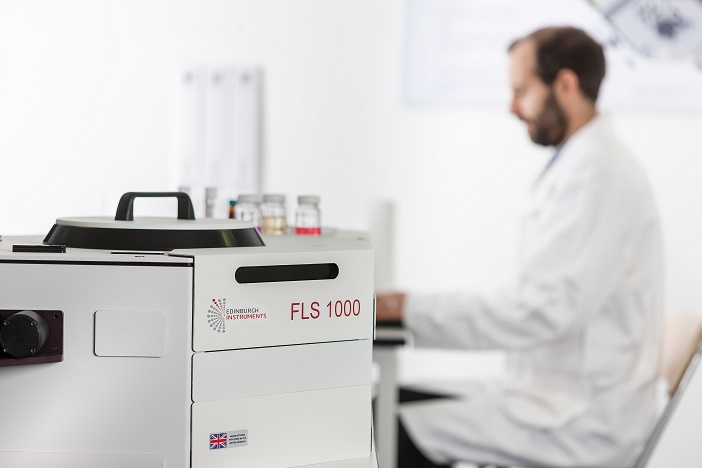 Image Credit: Edinburgh InstrumentsEdinburgh Instruments, the world's leading manufacturer of high-end photoluminescence steady state and lifetime instrumentation, has recently announced the launch of their new FLS1000 Photoluminescence Spectrometer. The FLS1000 demonstrates unmatched sensitivity of better than 30,000:1 for the standard water Raman measurement, and can be configured for spectral measurements from the ultraviolet to the mid-infrared spectral range.
With lifetime measurements that span time resolutions of over 12 orders of magnitude from picoseconds to seconds, the FLS1000 is a state-of-the-art modular photoluminescence spectrometer designed for the most demanding applications in Photophysics, Photochemistry, Material Sciences and Life Sciences. Newly redesigned monochromators provide high stray light rejection and increased automation.
Additional Information on the FLS1000 can be found here.