Boeing Co. plans to lay off engineers in Washington state and other locations and may eliminate more jobs later in 2017 as aircraft sales slow.
The latest job cuts followed news of an involuntary reduction of 245 workers set for May 19. The additional layoffs are due to start June 23.
Boeing's airplane unit cut several hundred engineers through voluntary redundancies announced in January and March.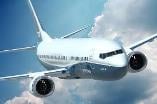 News reports say that Boeing has cut 1,332 of the jobs from its Seattle-area manufacturing center since the start of 2016.
Boeing may make additional engineering cuts depending on "our business environment and the amount of voluntary attrition," John Hamilton, vice president of engineering for the commercial airplanes unit, reportedly said in a letter to employees on April 17. The dismissals are needed to "meet our operating plan and additional challenges in the marketplace."
Boeing cut its Washington workforce by 9% to 70,640 employees over the past year. The company's total headcount has shrunk 7.6% to 146,962 since March 2016.
Total revenue for 2016 fell 1.6% to $94.6 billion as Boeing slowed output of the 747 jetliner amid declining sales. It also said it would reduce the production rate of its 777 for a second time. Demand for new planes has eased amid order backlogs and a surplus of older models.