Toyota Plans $1.3bn Upgrade at Kentucky Auto Plant
David Wagman | April 10, 2017
Toyota plans to make a $1.33 billion investment at its Georgetown, Kentucky manufacturing plant to begin producing vehicles using Toyota New Global Architecture (TNGA).
The 2018 Camry will become the first Toyota vehicle made in the U.S. to incorporate the new vehicle development and production technology.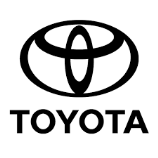 Toyota says that TNGA represents a new strategy to the way the company designs, engineers, and manufactures its vehicles. The approach is intended to shorten the development cycle for vehicle improvements and new vehicles.
The Kentucky plant will undergo other makeovers that will modernize and streamline the production process, including updating equipment and building a new paint shop.
The Toyota New Global Architecture represents a modular unibody platforms that underpins various Toyota and Lexus models starting with the fourth generation Toyota Prius in 2015. TNGA platforms will accommodate different vehicle sizes and also front-, rear-, and all-wheel-drive configurations.
Toyota Kentucky is the automaker's largest plant in the world, employing 8,200. The plant in 2016 produced nearly a quarter of all Toyota vehicles produced in North America.
Originally known as Toyota Motor Manufacturing USA, the facility began production in 1988, building the 1989 model 4-cylinder Camry.
The plant has three automobile assembly lines (two Toyota lines and one Lexus line) with an annual capacity of 550,000 vehicles, and an engine shop with an annual capacity of 600,000 engines. In addition to assembling vehicles and engines, many plastic parts are made at an on-site plastics shop.
In March, Toyota Motor Europe said that it will invest £240 million ($296.7 million) in its Toyota Manufacturing UK car plant in Burnaston, Derbyshire. The investment is intended to improve plant competitiveness and supply chain efficiencies.