Dominion says that it plans to construct, own, and operate 81 megawatts (AC) of solar generating capacity in Jasper County, S.C.
Two projects – a 71.4 MW facility and a 10 MW array – are expected to enter service in 2017.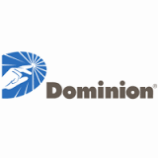 Dominion's Solvay Solar Energy-Jasper County, S.C., facility will occupy nearly 900 acres. South Carolina Electric & Gas signed a long-term power purchase agreement (PPA) for the electricity produced at the facility.
Solvay will buy all of the associated renewable energy credits for 15 years. The credits will help the manufacturer reduce its CO2 intensity.
SCE&G has also signed a PPA on Dominion's 80-acre 10 MW Ridgeland Solar project, and will retain the renewable energy credits.
Dominion acquired the two developments from developer Adger Solar in November 2016. Mortenson, a renewable energy company based in Minneapolis, will serve as the engineering, procurement, and construction contractor on the projects.
The developments would expand Dominion's solar asset fleet to nine states and more than 1,500 MW of generating capacity. It also operates Columbia, S.C.-based Dominion Carolina Gas Transmission, a 1,500-mile natural gas interstate transmission system with operations in Georgia and South Carolina.
Dominion has a portfolio of approximately 26,400 MW of generating capacity, 15,000 miles of natural gas transmission, gathering and storage pipeline, and 6,600 miles of electric transmission lines. Dominion operates one of the nation's largest natural gas storage systems with 1 trillion cubic feet of storage capacity and serves more than 6 million utility and retail energy customers.