Toyota Upgrades UK Plant to Support New Design Platform
David Wagman | March 16, 2017
Toyota Motor Europe says that it will invest £240 million ($296.7 million) in its Toyota Manufacturing UK car plant in Burnaston, Derbyshire. The investment is intended to improve plant competitiveness and supply chain efficiencies.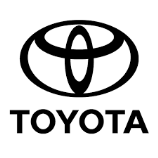 Starting in 2017, the facility will be upgraded with new equipment, technologies, and systems. This will enable production of vehicles on the Toyota New Global Architecture (TNGA) platform.
The investment program also includes up to £21.3 million in support from the UK Government for training, research, and development and further enhancements of the plant's environmental performance.
TNGA are modular unibody auto platforms that underpin Toyota and Lexus models starting with the Toyota Prius in late 2015. TNGA platforms accommodate different vehicle sizes and also front-, rear-, and all-wheel-drive configurations.
Toyota says that by 2020 the majority of its global models will be built using TNGA platforms.