Drone Monitoring of Ship Emissions to Begin in EU
John Simpson | December 21, 2016
UK-based Martek Marine has been awarded a contract by the European Maritime Safety Agency to monitor ship emissions (link no longer available; original article was previously posted at martek-marine.com) using drones. The move comes amid the agency's enforcement of limits on sulfur emissions from ships that will involve sampling and reporting using remotely piloted aircraft systems (RPAS).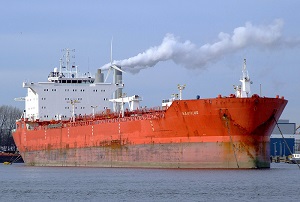 Enforcement of EU limits on ships' sulfur emissions will involve the use of drones. Image credit: Pixabay.Martek's contract pertains specifically to ship engine emission monitoring via RPAS. Its drones will sample gases from vessels' emission plumes using electro-optical, infrared imaging, gas emission and automatic identification system sensors.
The company says its RPAS, which is designed to withstand storm-force wind, heavy rain, snow and salt spray, can be flown over 50 km from a ground station — beyond the visual line of sight — and allows for instant and continuous video streaming back to the relevant parties. An on-board gas analyzer draws samples of air and monitors emissions levels to determine possible breaches in EU law.
Martek says development is also under way to incorporate satellite command-and-control and payload data streaming so that its RPAS can operate beyond the radio line of sight — over 100 km from a ground station.