Fundamentals of Permanent Magnet Motor Operation and Protection
Engineering360 News Desk | July 22, 2016
The life of permanent-magnet (PM) motors depends on a properly engineered lineup of drive, filter and motor. Engineers select system components to minimize total cost, yet ensure that the motor is protected from the damaging effects of heat, power distortion and harmonics.
That is the focus of a white paper from MTE Corp. engineer Todd Shudarek, who examines how PM motors operate, why engineers may be shifting from induction motors and toward PM motors, and the role that filters play in optimizing PM motor performance.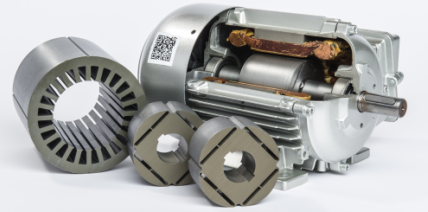 The promise of energy savings, higher power densities and improved control attract engineers to permanent-magnet motors. Shudarek says that a PM motor will have more poles than a similarly rated induction motor. This makes drive and filter selection critical. And, by the nature of their design (permanent magnets demagnetize at elevated temperatures), PM motors are typically more sensitive to overheating. Likewise, they may be overly sensitive to switching harmonics created by the drive, as the harmonics create eddy currents in the motor stator. (Engineering360 has more information on optimizing the efficiency of PM motors, including winding strategy and magnet selection.)
Shudarek outlines a plan for protecting PM motors using filtering to extend motor life. He presents the concept of a universal filter and the electrical engineering concept of frequency scaling, which, he says, "teaches that the component values of a filter can be scaled to achieve identical performance at alternate frequency ranges."
Engineering360 examines some of the research underway to develop new electronic materials as alternatives to rare-earth elements for use in permanent magnets.