Toyota Expands Microsoft Partnership on Connected Cars
By Engineering360 News Desk | April 14, 2016
Toyota will launch a new company that will enlist Microsoft's Azure cloud computing platform to help expand its connected-vehicle technology and development.
Toyota Connected, to be based in Plano, Texas, will serve as the company's global data science hub and work to develop the next generation of the company's "predictive, contextual and intuitive services." Toyota says it will launch the new company with two mandates: delivering contextual services and using data analytics to support product development for customers, dealers, distributors and partners.
"From telematics services that learn from your habits and preferences, to use-based insurance pricing models that respond to actual driving patterns, to connected vehicle networks that can share road condition and traffic information, our goal is to deliver services that make lives easier," says Zack Hicks, chief executive officer of Toyota Connected.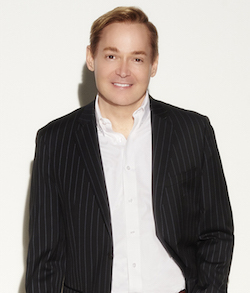 Zack Hicks will be chief executive officer of Toyota Connected. Image credit: Toyota. The new company builds on Toyota's existing partnership with Microsoft, entered into in 2011 to accelerate the company's R&D efforts in telematics services. Microsoft engineers will work onsite in the new facility, providing data analytics and other support to facilitate the automaker's connected-car technology development.
Toyota says the new company is already providing a range of data and computer science services across Toyota's operations, including support for ongoing research into artificial intelligence and robotics at the Toyota Research Institute (TRI), launched last year. Separately, Toyota announced that it would establish its third TRI facility in the U.S., to be located in Ann Arbor near the University of Michigan campus.