Annual Global Cost of Corrosion: $2.5 Trillion
By Engineering360 News Desk | March 21, 2016
The annual global cost of corrosion is $2.5 trillion, equivalent to roughly 3.4% of the world's gross domestic product, according to a study by NACE International. Implementing corrosion prevention best practices could result in global savings of 15-35% of that cost, or $375-$875 billion.
NACE International, a corrosion-control standards and certification association, published its findings based on a two-year global study, "International Measures of Prevention, Application and Economics of Corrosion Technology" (IMPACT), which examined the economics of corrosion and the role of corrosion management in establishing industry best practices.
"The IMPACT study reinforces what recent news headlines have made all too clear: there needs to be a change in how corrosion decisions are made," says Bob Chalker, CEO of NACE International. "Whether it is a pipeline, an airplane, a water treatment plant or highway bridge, corrosion prevention and control is essential to avoiding catastrophic events before it's too late."
IMPACT includes a case study of corrosion management undertaken by the automobile industry—which it found, by 1999, had produced annual savings compared to 1975 of $9.6 billion, or 52%. "Looking at the success within the auto industry, corrosion prevention decisions were made at the highest levels," says Chalker. "The result has been lower corrosion costs for automakers and longer-lasting autos for consumers."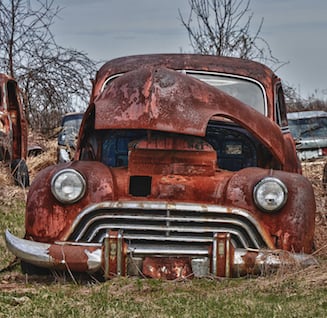 Corrosion management of autos by 1999 produced annual savings of $9.6 billion over 1975. Image credit: Pixabay.The study underscores the importance of corrosion management systems (CMS) to address the threat of corrosion for assets across their lifecycle, from design to decommissioning. Corrosion best practices include integrating CMS with overall organizational policy; provision of corrosion management information to everyone within an organization; and involvement of organizational leadership in corrosion management decision making.
IMPACT also identifies the need for a new generation of corrosion management professionals, given the significant wave of retirements in this field expected over the next decade. To that end, the study notes, the University of Akron provides the only bachelor's degree in corrosion engineering in the U.S.