Video: Tool tracks the carbon footprint of US buildings
S. Himmelstein | May 25, 2023
An online tool is now available to gauge the carbon footprint of virtually any residential or commercial building in the U.S.
Carbon Title Explorer relies on a comprehensive database that includes estimates of each structure's carbon footprint, from construction to energy use to renovations, for over 100 million buildings. Users can provide additional data for specific structures to further refine the estimates.
The browser-based map aggregates a variety of high-quality data sources and input from property owners and stakeholders to describe that building's construction and operation. Then, using the c.scale data model, which powers the EPIC tool from EHDD Architecture and is widely used by emissions reduction researchers, this data is used to estimate its carbon footprint. In addition to managing existing buildings and filling in any data missing on the building, Carbon Title users can add new buildings in the planning stages or under construction.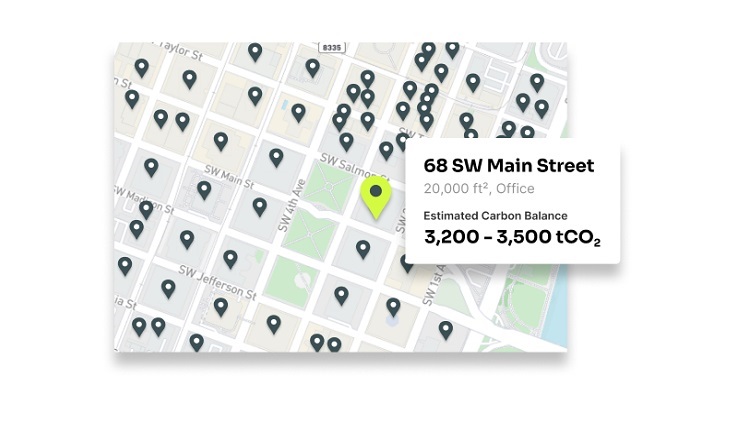 Use the tool to find the estimated carbon footprint of any building in the U.S. and take action to reduce it. Source: Carbon Title
The developers of the platform will continue to enhance the product and plan to incorporate the capacity for building owners to share information about what they are doing to reduce emissions and set goals to achieve carbon neutrality. Once a building is claimed and identified by the owner, its 'carbon title' is written to a carbon-neutral blockchain to ensure traceability and verification in perpetuity.