Motion Plus launches new Motus1 linear actuator family
GlobalSpec News Desk | May 25, 2023
Motion Plus, a marketplace for motion and control solutions, has released the Motus1 (M1) industrial positioning actuator. This new addition brings a belt- and screw-driven industrial linear positioner for superior performance to Motion Plus's already broad portfolio of in-stock, high-quality automation components.
The M1 actuator delivers reliable motion control for industrial applications. Example M1 use cases include assembly lines, gantries, material handling, packaging, palletizing and more. Its advanced belt or screw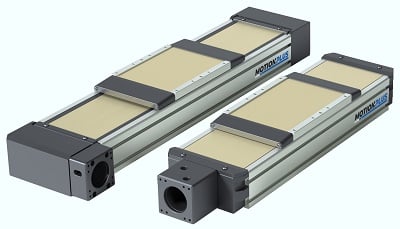 Source: Motion Plus drive technology guarantees precise and high-quality positioning control. Equally important, the M1 series offers a range of sensors and feedback devices to maximize performance. In addition to the drive train options, the M1 actuator is available in three profile sizes (95 mm, 125 mm, 170 mm), making it simple to select the ideal size for automation requirements.
This actuator is easy to install and maintain and is also compact yet robust enough to withstand challenging environments. Furthermore, it complies with industry standards and regulations, ensuring safe and dependable performance. Lastly, the M1 actuator meets IP54 standards thanks to its stainless steel strip seal and optional seal kit.
With inventory on the shelf now, the M1 industrial positioners can be delivered to customers in as little as one day.